Following the Arduino-based Solar PV and Hot water monitoring and logging posts the various hardware and parts of the software have been installed into the PV control cupboard and the new logging hardware and software are uploading data to one of my web servers.
The current sensors are in the black boxes as shown below and the Arduino board and extra shields with the mains voltage and current monitoring PCB are installed in the white box on the bottom right of the photo.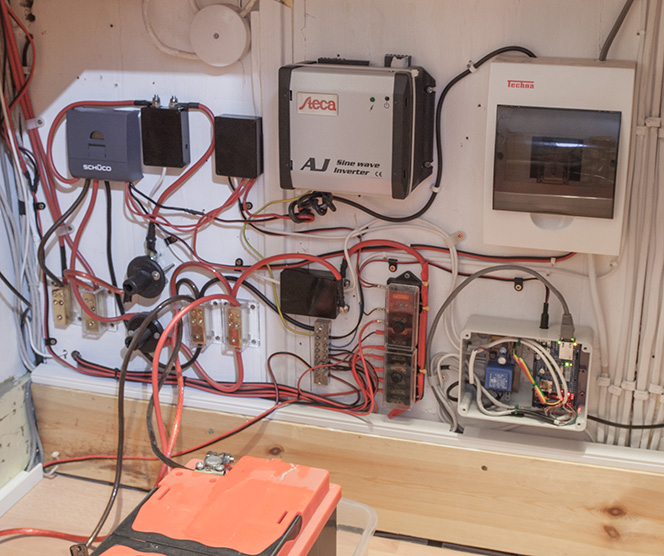 Reporting Website
The data is being uploaded every 30 seconds to a SQL 2008 server and I have built a small reporting website at http://home.briandorey.com which shows the latest records, hour reports, daily reports, 7-day reports, monthly reports and annual reports.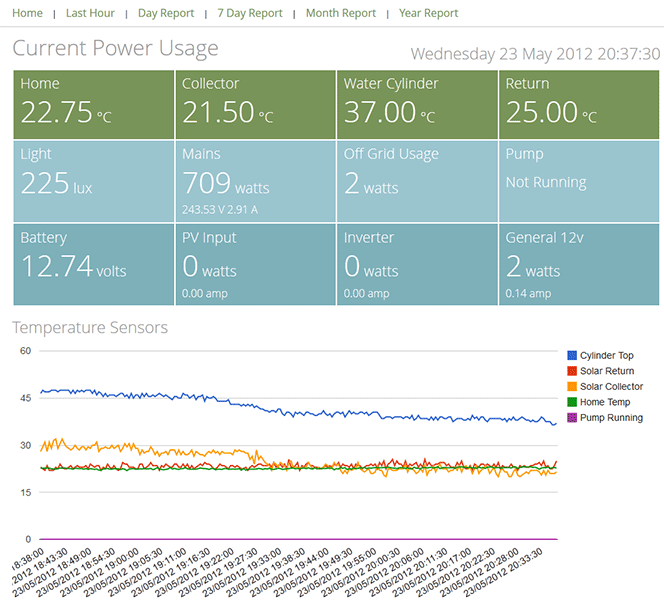 The data on the site at the moment (26th May 2012) have missing values as we are waiting for the light level sensor to be delivered and also the Solar hot water collector is still waiting to be installed after problems with our local building suppliers (Travis Perkins) who managed to order and supply the wrong slates after the builder had taken the old ones off our roof!
We currently only have a waterproof sheet on the roof as the builder wasn't able to get the correct size slates before the weekend and he hopes to be able to have the correct size ones early next week.
Once the roof has been re-slated and the PV panels and hot water panels are installed the Arduino logging system will be running 24/7 and we will have live data on the reporting website and also for the iPad app which my brother is currently building.
The following websites and suppliers have been very helpful with the solar logging project:
Navitron http://navitron.org.uk supplied the hot water solar kit and has very good support and online help.
http://combustory.com/wiki/index.php/Arduino_Electronics for the real-time clock code and circuit.
eBay for supplying many parts including the ACS712 Current Sensor Modules, Arduino shields and other connections and boxes.
OpenEnergyMontor for the mains monitoring libraries and circuit designs using CT sensors
RS for supplying the transformers and other electronic components