X2 - Custom case built to make the Xbox console as small and quiet as possible.
This case was built using aluminium and perspex for the top panel.
The milling machine is being unpacked.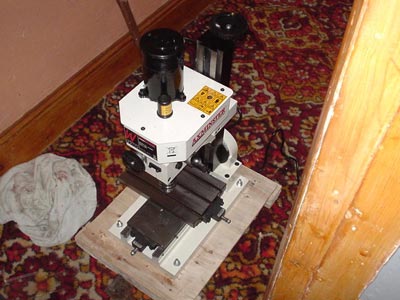 The motherboard mod chip pins were soldered flush into the board to reduce the height of the mod chip.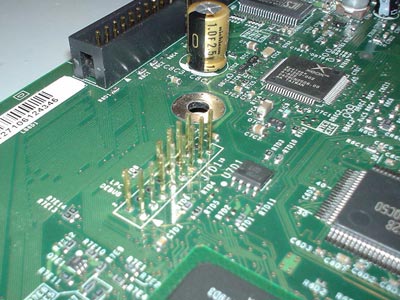 The mod chip fitted and the red power wire was glued using a hot glue gun to the main board to stop any movement.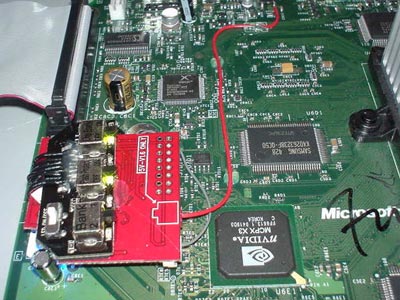 The original Xbox heat sinks were to be replaced by a solid aluminium heat transfer plate. This was milled from 10mm aluminium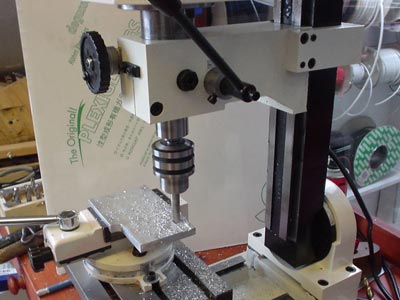 The new heat transfer plate in place on the motherboard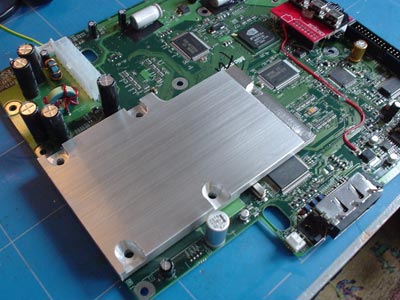 The case sides were milled from an aluminium block and the base is a 4mm aluminium panel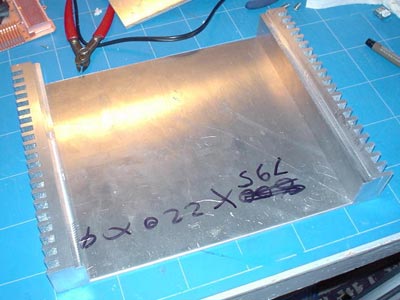 The motherboard mounting points were fitted, and the base was drilled and tapped to accept the motherboard mounting bolts.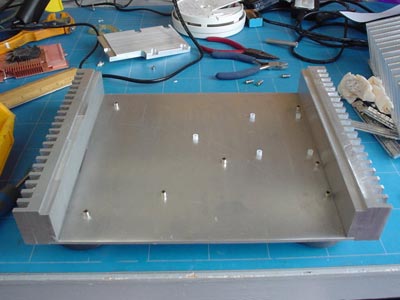 The motherboard is fitted to the case with the heat transfer plate bolted to the side.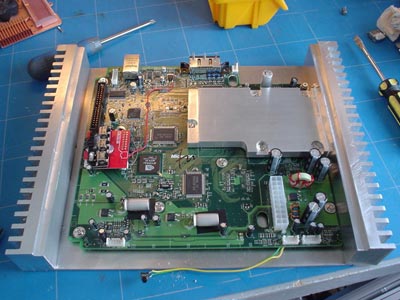 The front panel was made with 18mm MDF and curved at each end. It was covered in walnut veneer and polished. The rear panel was 8mm aluminium and an additional heat transfer bar was fitted across the width of the case.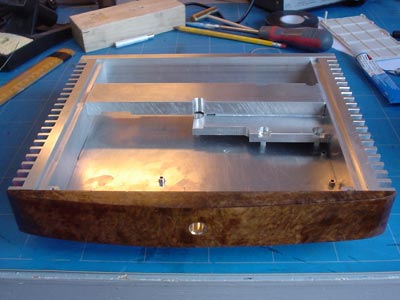 The hard drive (120gig 2.5inch) was fitted in a custom caddy made from Foamex (a plastic board from local sign suppliers)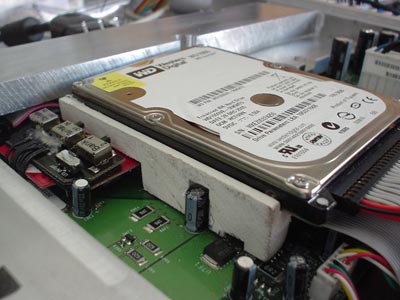 The finished hard drive caddy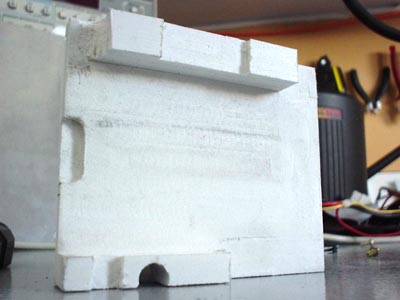 Top view of the hard drive caddy. Note the capacitor on its side in the lower right corner to save space.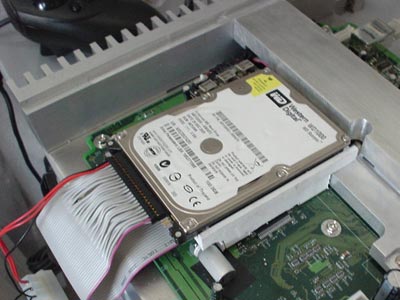 The infra-red unit was fitted at the back of the case next to a USB socket to allow us to connect controllers, etc.
The power supply was fitted into an external case and a 7-core power lead was fitted to a custom board with pins to connect to the existing motherboard power connector.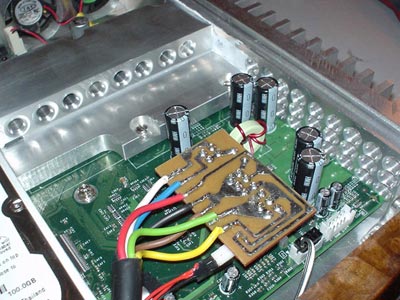 A Logitech wireless controller was used and the control board was fitted next to the hard drive and power connector.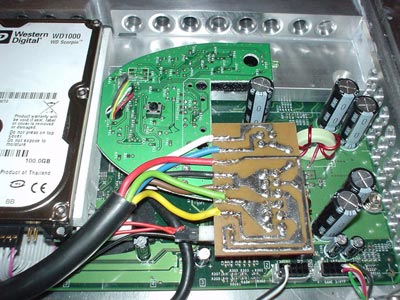 Once the major components were fitted, we ran the Xbox for approx 30 minutes and the heat transfer block went up to around 50 deg C, to make the console run cooler we fitted 4 40mm fans from www.quietpc.com and added air channels to the main transfer block to aid cooling.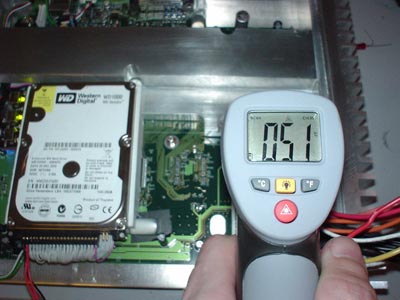 The cooling fans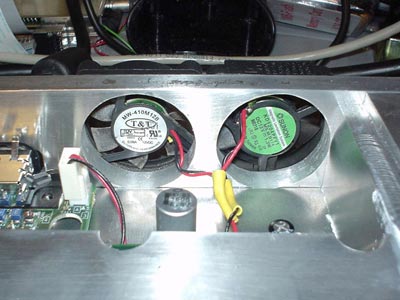 All major components are fitted to the case.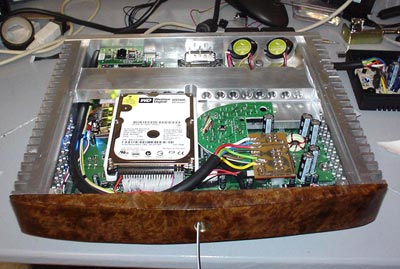 The finished Xbox with the perspex top panel fitted.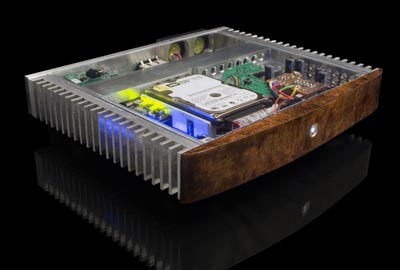 Front view showing aluminium power button with white LED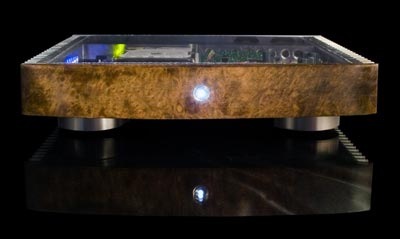 Back of the Xbox shows fans, video, USB, Network and Power cable.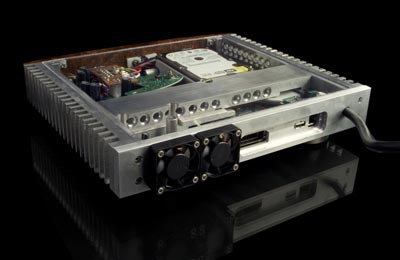 The custom Xbox next to an Xbox 360 and 32" Samsung TV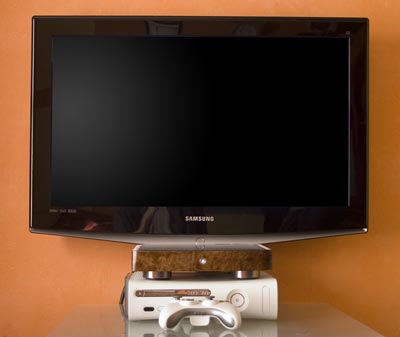 The finished system.