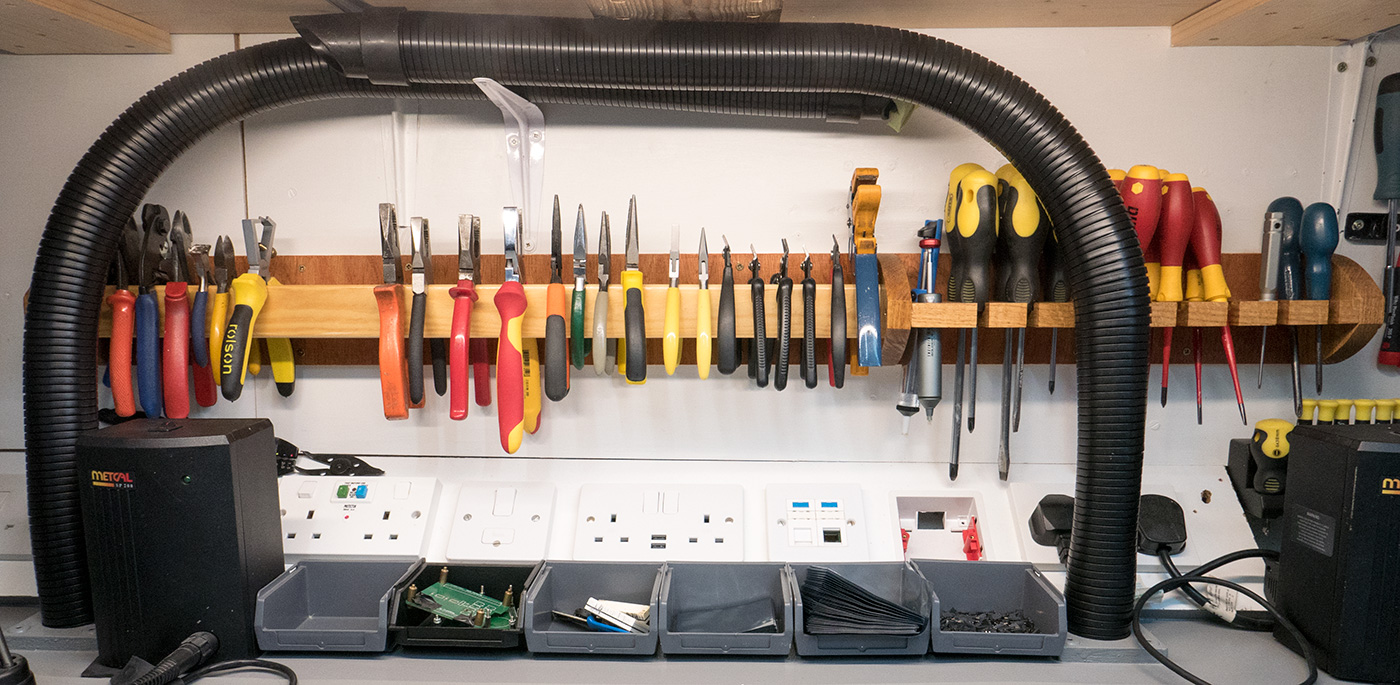 In our loft workshop, we have many electrical hand tools and screwdrivers which we use often, and these have all been held on the wall using plastic pipe clips and magnetic tool holders.
The magnetic tool holder did not work very well and the screwdrivers would often fall off and our collection of pliers and wire cutters/trimmers outnumbered the available space for plastic clips so we decided to make a new tool rack to hold all the tools, keeping the workbench clear for our projects and work.
Andrew designed a new combined screwdriver and pliers rack in Fusion 360 and this was used to cut a screwdriver shelf with recessed holes and access slots from an offcut of 20mm thick oak timber. The end plates for the shelf and the plier rack were also cut from the same oak plank.
We used a strip of pine which was rounded for storing the pliers and cutters and this was glued into recesses in the side plates.
For the back of the new storage rack, we used 9mm hardwood ply and everything was then varnished with a gloss finish.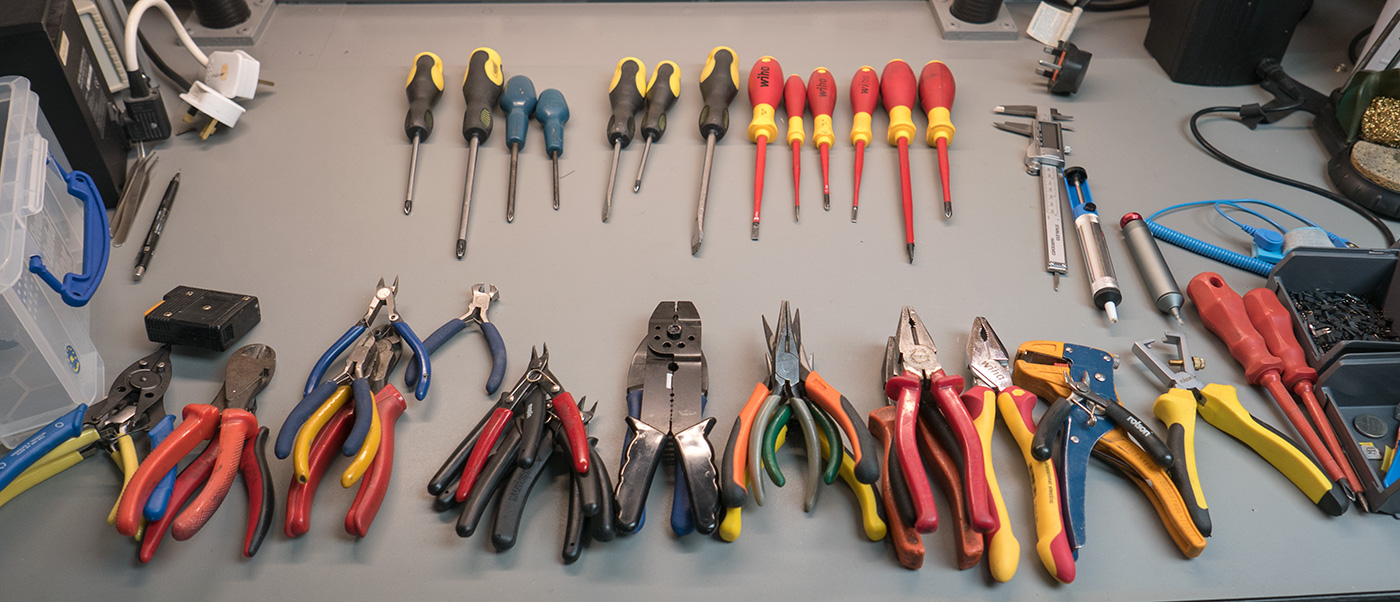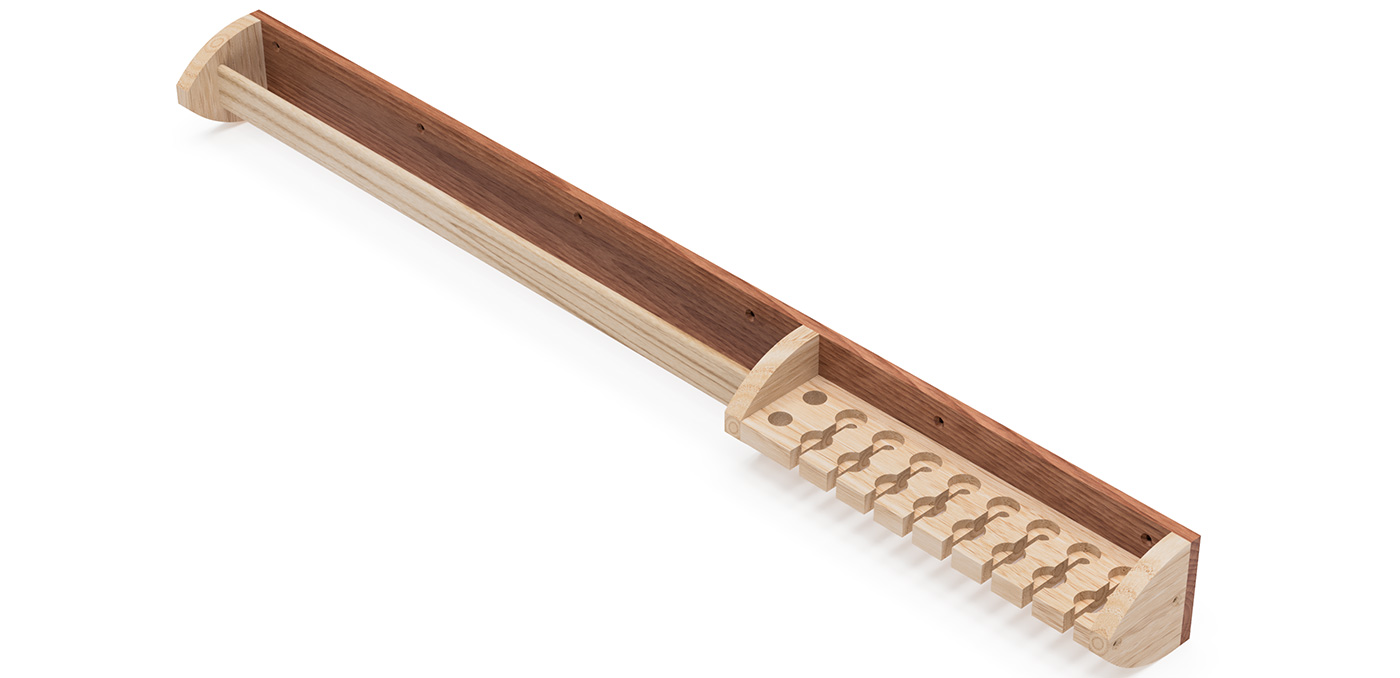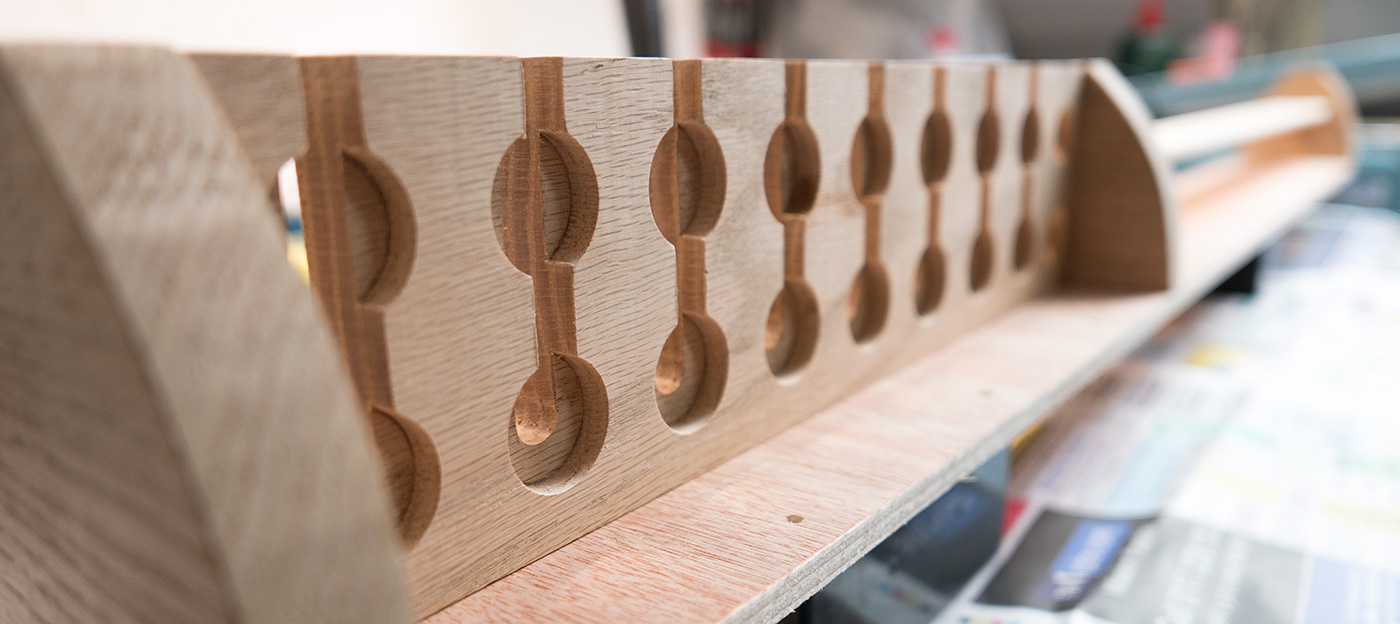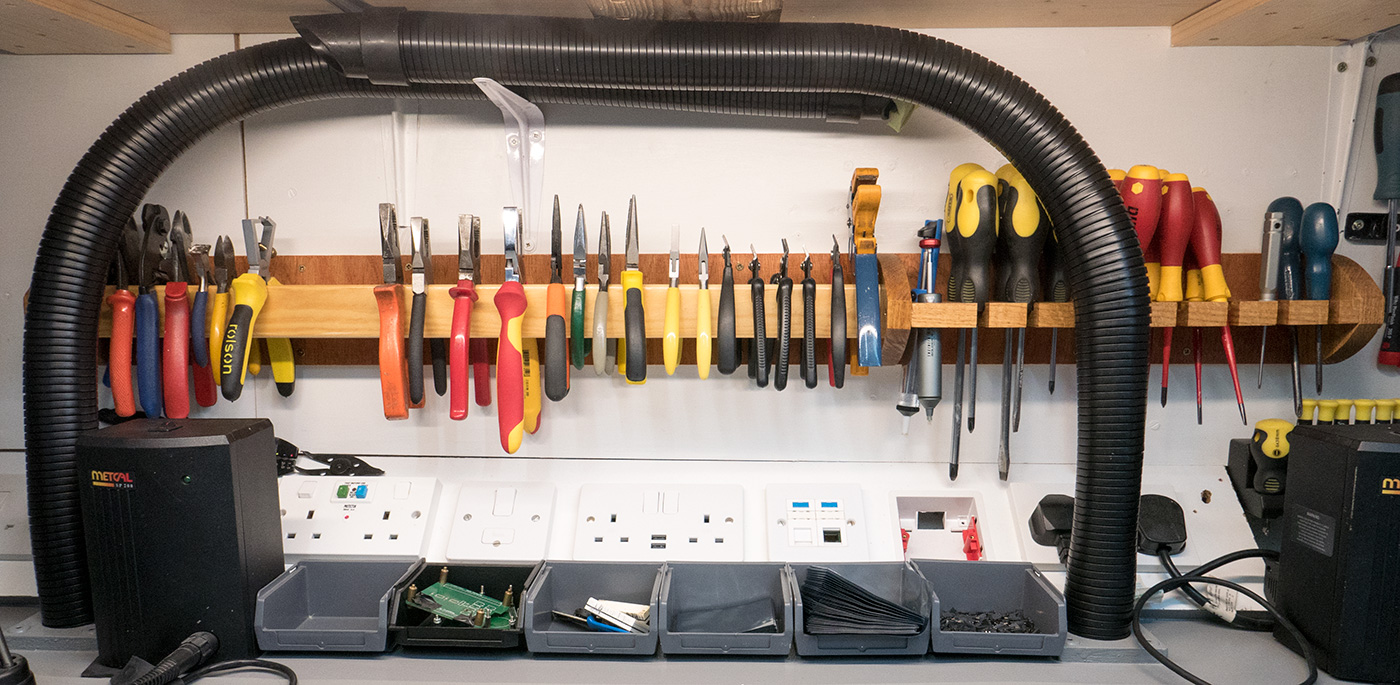 I have added the PDF plans for the screwdriver shelf in PDF format to download: Screwdriver shelf plan and Side Plate plan