I thought I should post an update to the About Me page on the site which hasn't been updated for a few years. Still building websites for my main business (www.apexweb.co.uk) and out taking photos for stock and clients' websites. In 2011 started a side business with an old school friend Andy Farrer who is a professional photographer for taking interactive virtual tours of businesses and residential properties. The new business is apexviews and I am dealing with the virtual tour hosting and site management Andy is taking the photos and dealing directly with the clients.
On the website design side of things, below are links to a few of the projects we have been working on in the past few months as apexweb.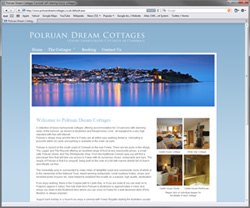 Polruan Dream Cottages
This site is for a business that runs four self-catering cottages in Cornwall in the village of Polruan.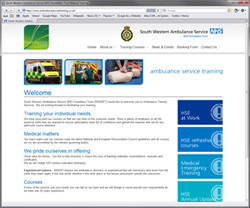 South Western Ambulance Service NHS Foundation Trust (SWASFT)
This site is the latest project working for the NHS and is aimed at businesses and individuals who require medical training for home or work.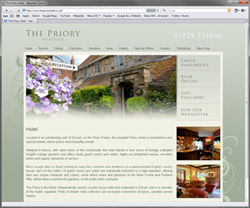 The Priory Hotel
This site is a basic CMS site using our Atlas content management system to advertise the services of the historic hotel in Wareham on the river Frome.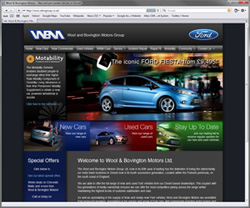 Wool and Bovington Motors Group Ltd
This site was a custom build which includes automated site updates from Autotrader and several other bespoke sections.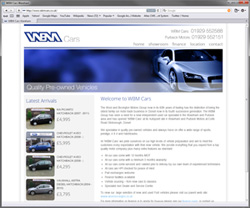 WBM Cars
This site runs from the same CMS system as the parent companies' site Wool and Bovington Motors Group Ltd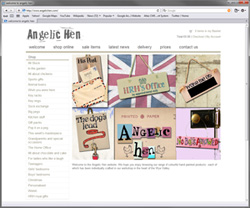 Angelic Hen
This new e-commerce website was developed over several months and launched with over 600 stock items and a new personalised design system.