Watercooled Xbox 360 - First water cooling project to make an Xbox 360 much quieter.
Materials Used:
6mm Copper Plate for heat block
Feser One Cooling Fluid - UV GREEN
3/8 Clearflex 60 Hose
12V Laing DDC-1T Pro 10W Pump
XSPC 250mm Passive Reservoir (Silver) x 2
Total Materials and Parts Cost approx £120
Copper plate on milling machine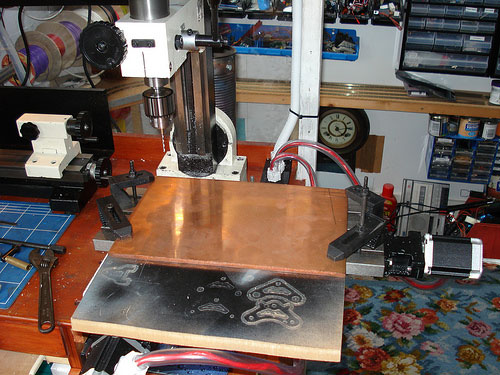 The copper plate was milled into the 2 halves of the heat block with the water pipes soldered into the top of the block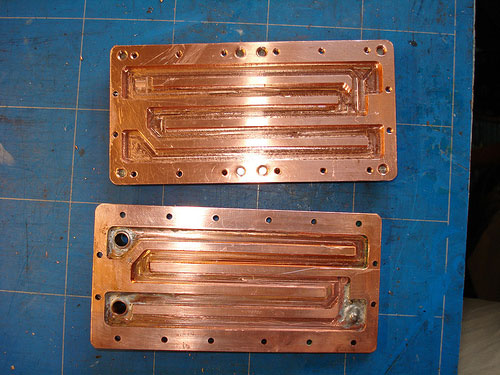 The heat block was sealed and then bolted with 16 M3 x 12mm bolts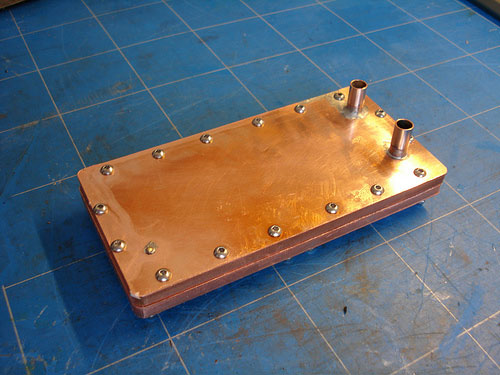 The heat block is being checked for mounting pin alignment on the motherboard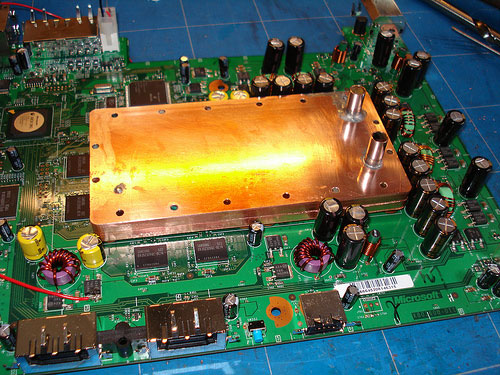 Water reservoirs fitted to the case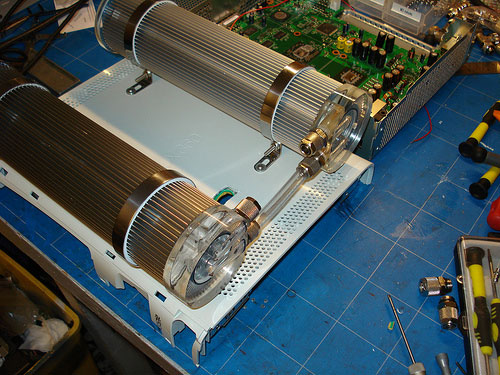 The completed 360. I was planning to fit the pump inside but it was easier to fit it on the back of the case for ease of filling and bleeding the system.