DIY wall for Chromakey green screen recording.
After spending a lot of time trying to get good quality green screen footage for e-learning projects using cloth backgrounds, we decided to build a dedicated wall at the studio unit for green screen recording.
2 trips to the diy store got all the materials including:
20 2.4m battens
5 sheets of 9mm plasterboard (8x4) size
A door which was on special offer
Lots of screws
Lining wallpaper and paste
White paint for a base coat
Can of Rosco Chroma Key paint
The available space was approx 4.5m high by 4.45m wide.
We built a wooden frame 3m high which was secured to both side walls and the floor using the battens and made a door frame to allow access to the front of the unit.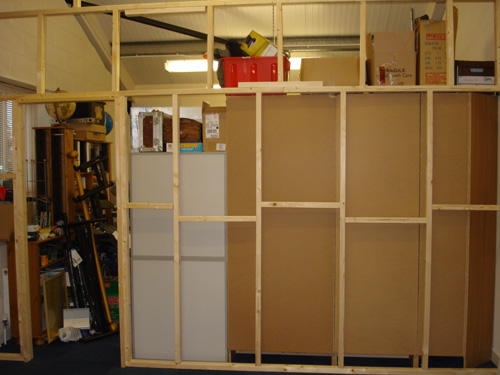 The frame was then covered with sheets of plasterboard which were screwed into place.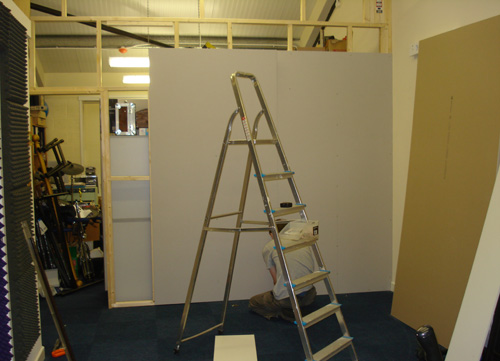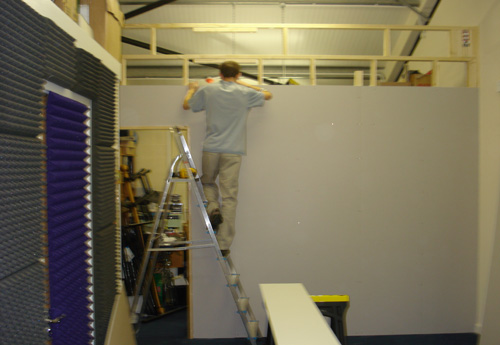 The screw holes where filled and smoothed using filler.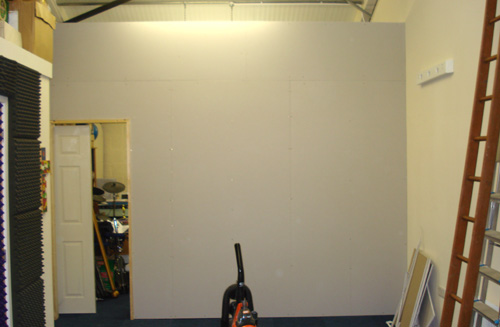 The lining paper was then fitted to give a smoother surface (apart from a few small bubbles)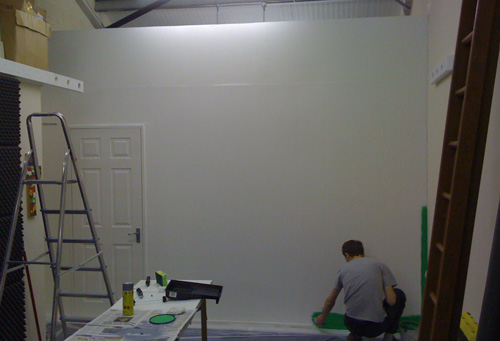 This was painted using the Rosco Chromakey paint.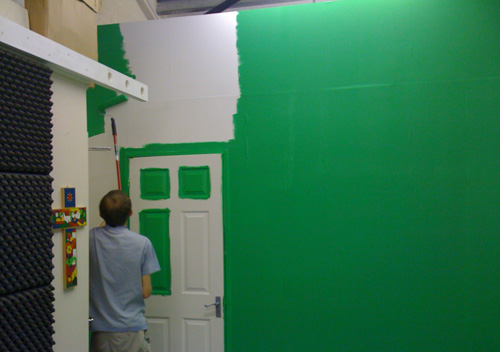 The finished wall with the plain photographic backgrounds fitted on rollers at the top.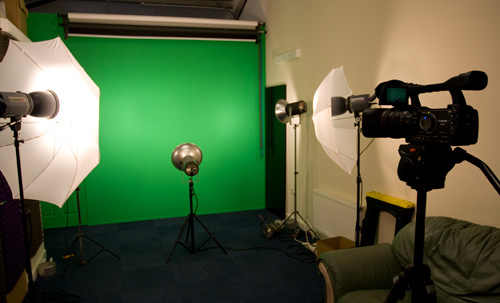 Recording the first test footage for a new e-learning project.