A few weeks ago I ordered a pair of "20W 1600Lm LED Garden Outdoor FloodLight 85-265V Pure White Wall WashLights" at £35 each to replace the pair of 150W halogen outdoor lights in the back garden. The seller claimed to be: Item location: Portsmouth, United Kingdom but in reality they came direct from China.
The lights arrived from eBay in plain boxes with LP088U as a part number on the lid and a google search matches several cheap Chinese suppliers selling these lights in bulk.
I needed to extend the 3-core cable which came with the lights so I decided to remove the cover and found that the earth (ground) cable wasn't connected to anything and if a fault occurred with the lights the metal casing could have potentially gone live with very nasty results if touched. The photo below shows the supplied cable with a lack of earth connection inside the metal case.
Missing connection to the metal chassis on the green earth wire!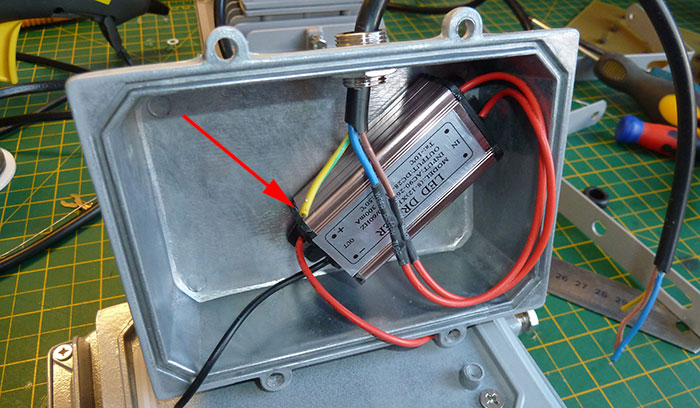 I decided the best option was to replace the sub-standard wiring and add an earth tag to one of the internal bolts.
The light was supposed to be IP65 rated but the rubber seal was a very poor fit and the cable grommet was also loose.
I fitted the new cable and used silicone sealant to stopwatch ingress on the outer seal and the cable entry hole.
New cables installed.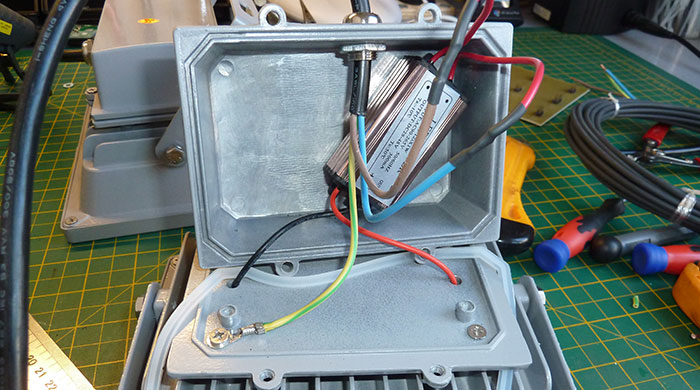 If anyone else buys these cheap LED floodlights it would be a very good idea to check that the earth lead is actually connected and if not get an electrician or suitably qualified person to make the lights safe to use.
Installed and ready to use.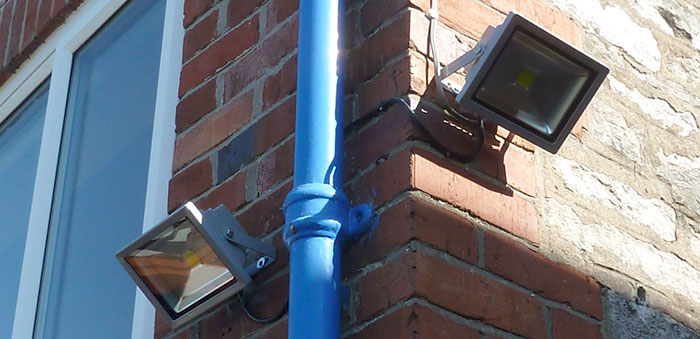 The lights being used at night.