We purchased the Sigma EM-140 DG ring flash a couple of years ago to use on the Canon MP-E 65mm macro lens. The flash mounts on the end of the lens using the supplied adapters but this leaves the flash lights around 30mm in front of the lens. The Canon MP-E 65mm macro lens has a very short focal distance when on higher magnifications and the subject was going inside the flash unit and was unusable. To rectify this problem and to give a more even light at lower magnifications we decided to try to make a new mount which would bring the front of the flash to fit level with the end of the lens.
Doing this has resulted in the loss of the lowest magnification but the improved flash quality has made up for the loss of the 1:1 focal length.
The image below shows the flash unit and its original mounting rings.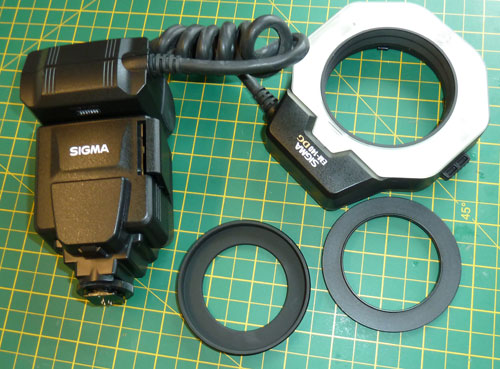 Using a 58mm to 77mm adapter, we machined the outer edge down to around 68mm to fit inside the front of the sigma flash.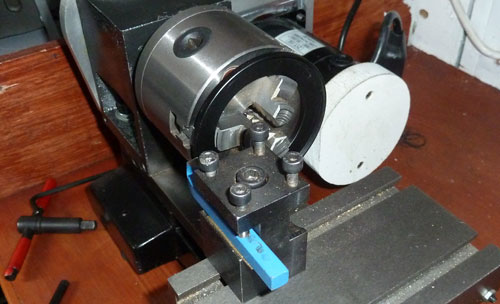 A new mounting bracket to fit on the Sigma flash mounting points was first milled from a section of 10mm aluminium and then turned on the lathe to add the slot for the mounting pins and the edges rounded slightly to remove any sharp edges.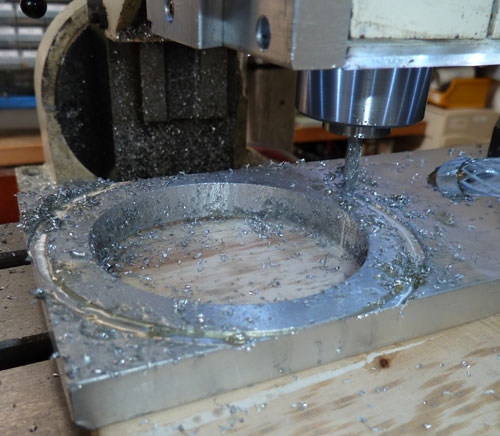 The finished lens adapter and the mounting bracket for the Sigma flash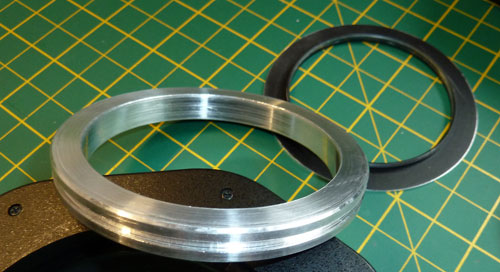 The two sections were drilled and then fitted together with some brass 16mm long spacers and M2 x 20mm bolts. Only had 3 bolts so had to use a section of an M2 threaded bar and a nut for one of the fixings.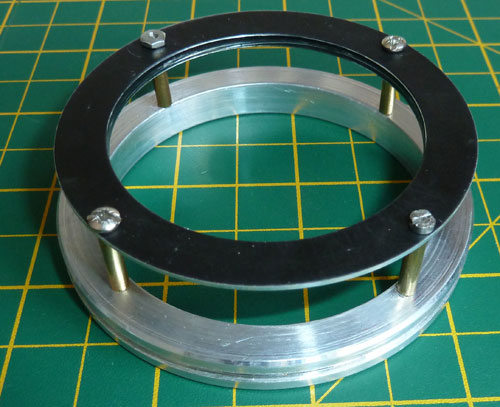 The new adapter was test fitted to the lens to check for clearances.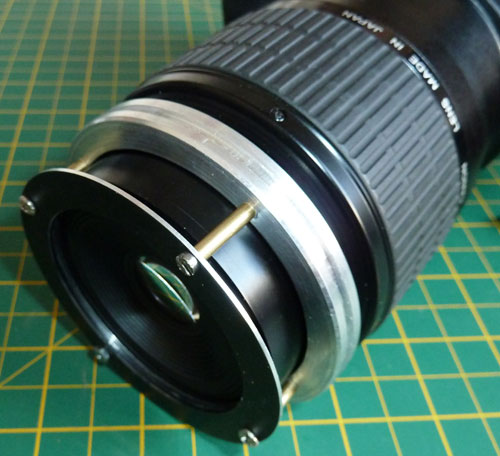 The flash was then fitted to check the front alignment with the lens and adapter mount.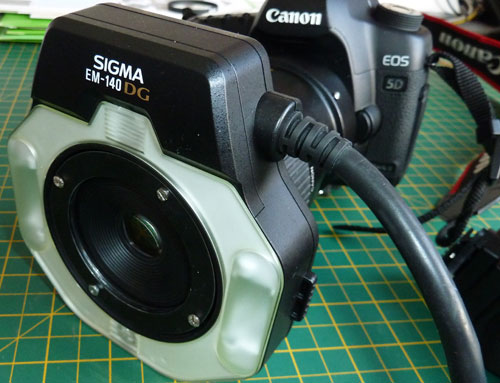 Rear view of the mount and flash.