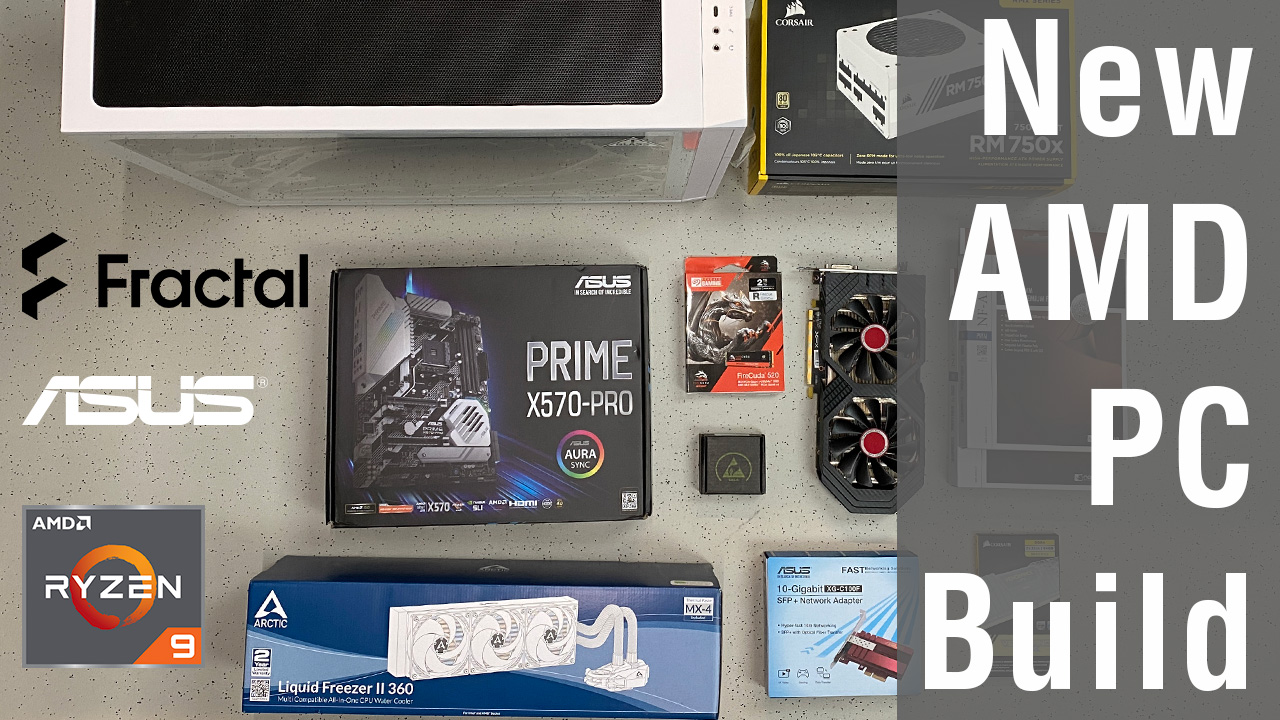 Time to build a new PC for the loft workshop with an all-AMD build as we cannot locate any Nvidia Graphics cards anywhere and had to use a Radeon RX 580 GPU from one of our Linux machines.
The new machine will allow us to use the new video recording kit we have purchased to make new videos and be much faster for development and software compiling.
The old computer, a 4th Gen Intel i7 which was used to record this video had issues with frame drops and the Logitech Streamcam for the side video angle has problems with the white balance from our led lights. We will fix this in future videos.
Components Used:
Motherboard: ASUS Prime X570-PRO ATX Motherboard
Processor: AMD Ryzen™ 9 3900X, AM4, Zen 2, 12 Core, 24 Thread, 3.8GHz, 4.6GHz Turbo
RAM: 64GB (2x32GB) Corsair DDR4 Vengeance LPX Black, PC4-28800 (3600), Non-ECC Unbuffered, CAS 18-22-22-42, XMP 2.0, 1.35V
Primary Storage: Seagate FireCuda 520, 2 TB, Performance Internal Solid State Drive SSD PCIe Gen4
Secondary Storage: 2 x Samsung 860 Pro 1TB SSD
Graphics: XFX Radeon RX 580 8GB GTS XXX Edition Graphics Card
Case: Fractal Design Meshify S2- Mid Tower Computer Case
Powers supply: Corsair CP-9020187-UK 750 W RM750x Fully Modular ATX Power Supply
Cooling: 2 x 140mm Noctua NF-A14 in front of case
CPU Cooling: Arctic Liquid Freezer II 360 Cooler
Operating System: Windows 10 Pro
Build Video