X1 - Fitting the standard Xbox games console into a commercial CD player case.
The donor Xbox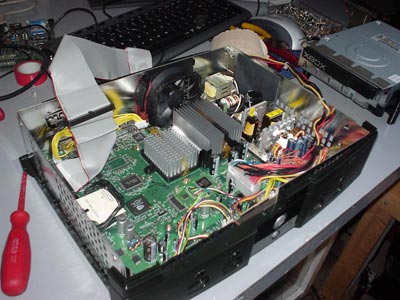 The CD Player case with all the insides removed.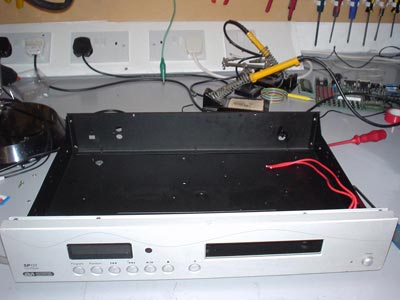 The Xbox DVD drive with the casing removed to fit in the new case.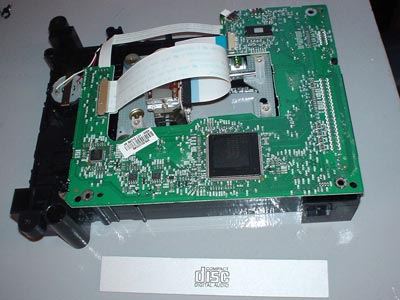 USB sockets fitted to the front panel.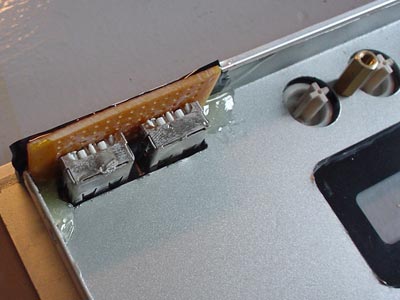 Remote power on board, this allows the console to be switched via the Xbox remote.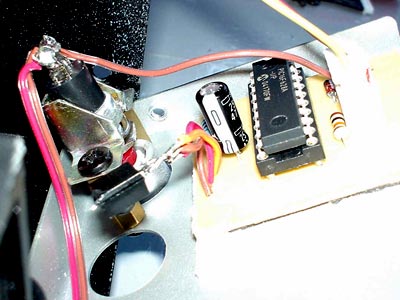 Xbox infra-red receiver fitted to the front panel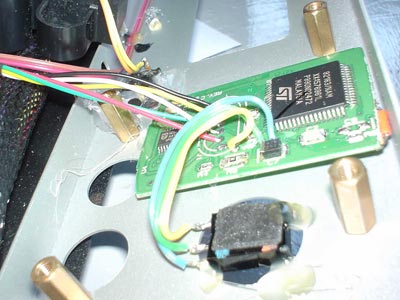 The motherboard and PSU are fitted with an extended power cable.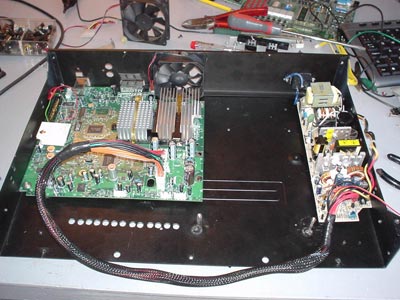 DVD Drive fitted.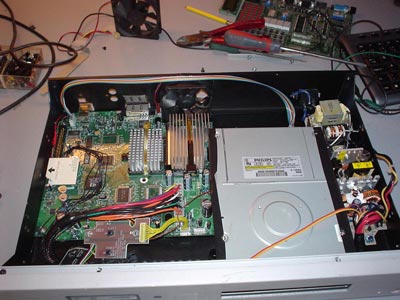 Hard Drive is fitted above the DVD drive and front panel boards are connected.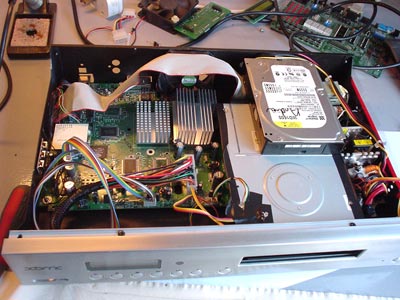 The finished Xbox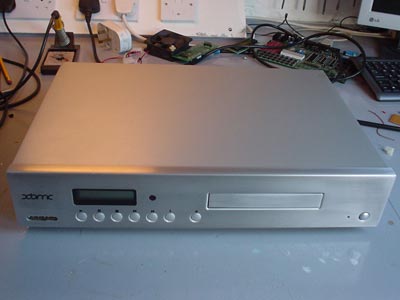 Front panel showing LCD panel working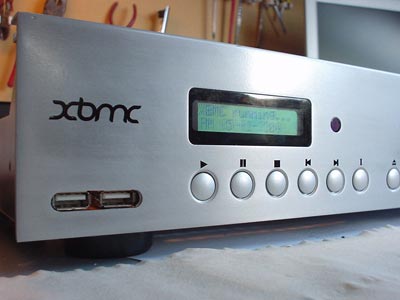 The basic LCD panel was not bright enough to read in the room so we fitted a backlit model from RS Components.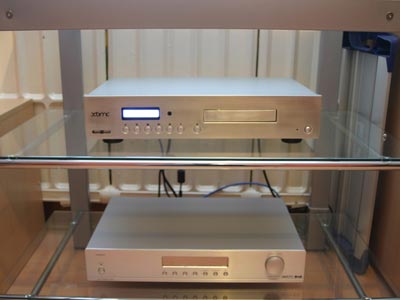 We found that the solid back did not allow enough ventilation so we fitted a mesh back to the case.