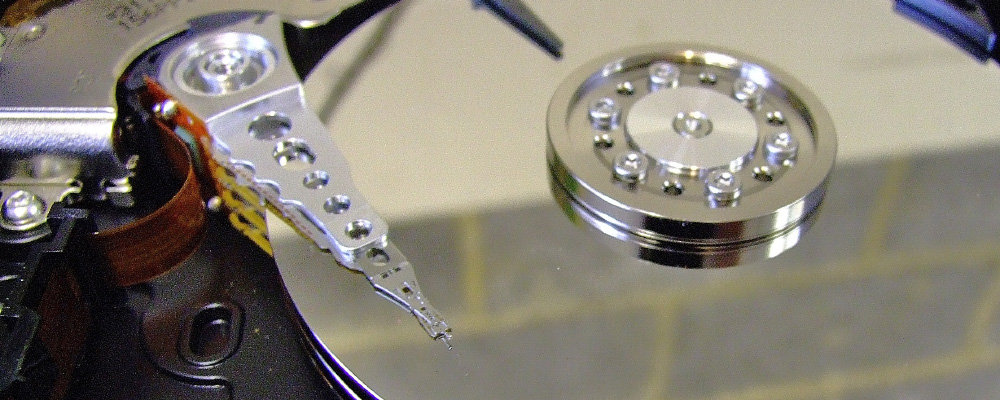 I thought I would write a short post about the importance of checking that your computer data backups are working correctly and if you experience a drive or computer failure only to find your backup system did not work!
This problem happened to a local business earlier this month due to a power surge and power failure which caused the hard drive which contained all the business data to crash and begin to fail.
The business had a Netgear ReadyNAS 212 on their network which is a 4TB dual-drive network attached storage product and the main office computer was supposed to be backing up daily to this drive using Acronis backup software which was all supplied and set up some time ago by a local IT provider.
Missing Data
It was only after the electric supply was restored that the business owner was suddenly faced with multiple error messages that their data hard drive had errors and Windows 10 was unable to fix them.
When trying to access the backup folder on the ReadyNAS they found the folder was empty and the backup system had not been working for some time. As all the business-critical data was on this one hard drive and with no working backup it didn't look promising to be able to recover the information and keep the business going without its customer and sales information.
I saw the business owner when in town and I offered to have a look at the dead drive and see if I could recover anything from it.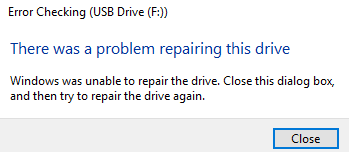 The drive was a Seagate Expansion external USB 3.0 model with 2TB capacity. After connecting the drive to my desktop Windows 10 computer, a dialog appeared saying there was a problem with the drive and Windows would fix it. After one hour another dialog appeared saying "There was a problem repairing this drive. Windows was unable to repair the drive. Close this dialog box, and then try to repair the drive again."
As Windows was not able to repair the drive or read any files from it, I then tried it on a Linux computer and I was able to mount the NTFS formatted drive but the file system appeared to be corrupt and the files which Linux could read had damaged file names and data.
Ddrescue saved the day
Searching for free hard drive recovery software found an application called Ddrescue which was recommended on several forums gnu.org/software/ddrescue and we set up a spare computer with the failed hard drive on one internal SATA port and used a spare 3TB drive on the second SATA port to recover the data onto.
The system was booted using a USB boot disk with Ubuntu and Ddrescue installed into the OS.
Running Ddrescue started the slow process of scanning the original failing hard drive and copying recovered data to the new hard drive.
We started the cloning process at 2 pm and it finished 20 hours later saying that all files had been recovered and copied to the new drive with 780Gb of data being copied.
We shut down the Linux system and using a spare USB 3.0 caddy we tested the new hard drive in my Windows 10 computer and it appeared that all the business's data was on the disk.
Setting up a new backup system
After returning the working hard drive to the business, we verified that all their files appeared to be in place and opened without any problems and then I uninstalled the old backup software and installed SmartSync Pro smartsync.com which is the synchronisation software we use to backup our computers to our Synology NAS.
SmartSync was set up to perform daily incremental backups to the Netgear ReadyNAS and I recommended replacing the ReadyNAS with a Synology NAS when funds allow as this will be much faster than the Netgear ReadyNAS and also have the built-in software to backup to cloud providers or external USB drives connected to the Synology.
Always check your backups
The business had to close for several days due to this hard drive and backup failure and if the backup system had worked as intended, the data drive could have quickly been replaced and the data restored and work would have continued as normal.
If you have backups on external hard drives or network storage or cloud services, please check the data is all there before you suddenly need it as it saves a lot of stress and headaches!
If you don't have any backups in place, please purchase an external hard drive or even a large capacity USB thumb drive so you can have a backup of your data such as photos and documents. I had a lot of people call me when I used to fix computers to try to recover their children's photos which had been lost in drive or computer failures.
Hard drive photo by Les Chatfield