We purchased a T-962 desktop reflow oven from China on eBay a few weeks ago and found the results from the oven to be very poor compared to the specifications of the area in which it could process. We found that it would only reliably solder 4 small PCBs (40mm square) in the centre of the oven compared to the specifications which claim it should work with 180×235mm boards.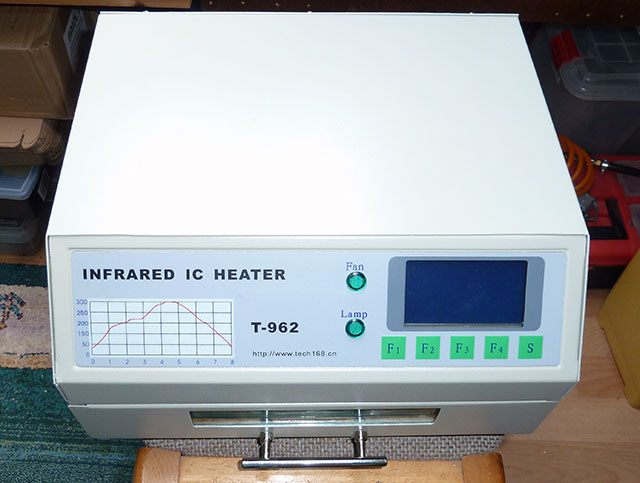 A big problem with this oven is the lack of an airtight seal around the door area and also the hot exhaust gas and fumes vent into the room from the base of the unit so it will be pumping very hot air directly onto the surface you stand it on as you can see from the photo below.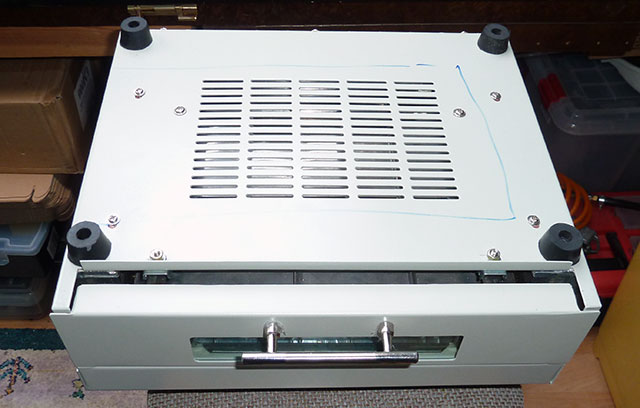 The gap around the base of the door as shown above was sealed with a short strip of aluminium angle and this was bolted and then sealed with aluminium tape to the body of the reflow oven. This greatly reduces the heat loss and fumes from around the door area.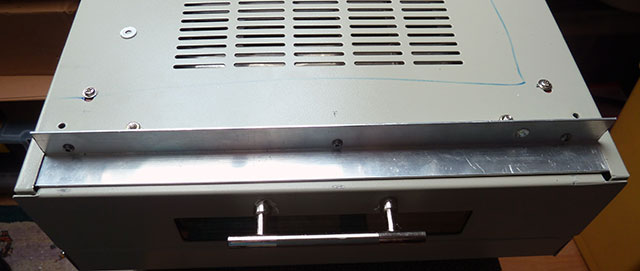 To solve the issue of the fumes and hot exhaust gas damaging the work surface and our lungs we decided to modify the oven to add an external vent pipe to allow the fumes and hot air to be expelled outside rather than into the workshop.
A length of 100mm (4 inches) flexible metal ducting was purchased from local builders merchants and a new base and stand was built from some spare aluminium angle strip and a 3mm thick aluminium plate for the new base and vent pipe mount.
The new base is fitted with rivets to the base of the reflow oven.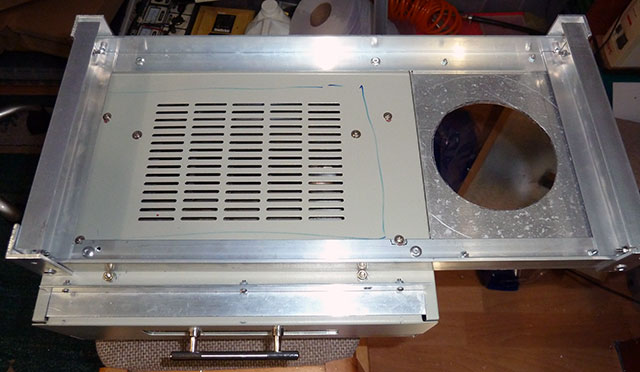 The gaps on the new base were sealed with high-temperature aluminium tape to try to avoid any leaks.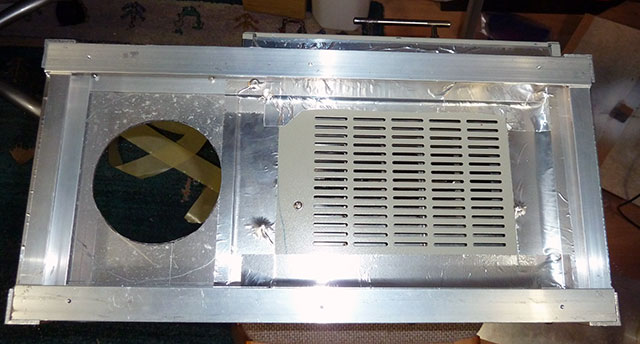 Top view of the new base with the 100mm vent hole (base not yet fitted)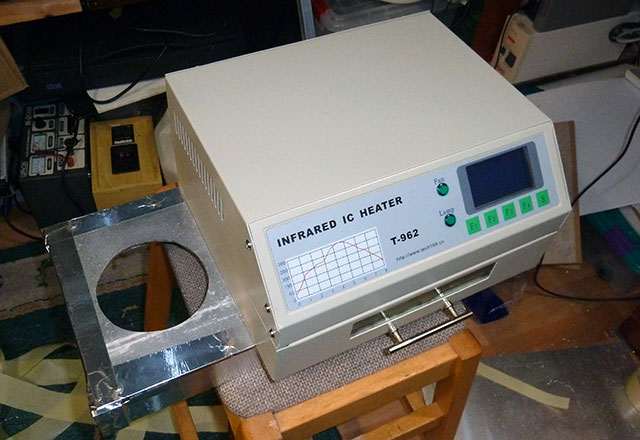 The flexible flue pipe was fitted and the oven is ready to use.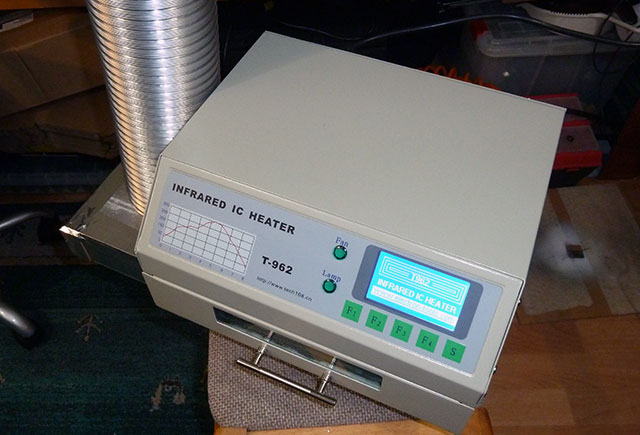 The next job is to try to improve the temperature across the entire width of the PCB tray.