I don't normally do blog posts like this, but I wanted to warn others about this scam and hopefully stop more people from losing money.
Our plan to upgrade our solar PV system has been delayed after the order I placed with OBills (Zero Home Bills) appears to have been a scam, and we are not likely to receive the solar panels we ordered.
At the start of March 2022, I placed an order for JA Solar JAM60S10-340-MR 340W Solar Panels from a company called OBills hosted on zerohomebills.com; the order total was £640. I have since found out they also trade on 0bills.com.
The only way to pay for the order was by bank transfer, and I sent the payment to the account on the order confirmation page. Other suppliers we use have payment by bank transfer, so it didn't initially raise any red flags of a possible scam.
After 5 days, I still had not received any order confirmation or delivery date, and so I sent a message to the company via their email enquiry form but didn't have any reply. The following day I called their United Kingdom telephone number, and the call was answered by a recorded message. I left a message asking them to contact me, but 20 days later still have not had any replies or calls.
Finding the negative reviews
I then started to do further research about the company. I found pages of complaints on review websites about other people being scammed out of thousands of pounds and people reporting them to the police or taking legal action to try to get their money back or having bad experiences with items ordered before 2021. You can read some of the reviews on trustpilot.com.
The Google business listing also has a lot of negative reviews written in the past few months.
The business's Facebook page has several pages of negative reviews, with people losing thousands of pounds as well.
The addresses which don't seem to exist
The company lists several addresses for the UK, Europe and the USA.
Looking at Google Maps for all the addresses listed on the company's website show empty warehouses or shared office units with no signs or logos for no signs related to Solaranna or OBills.
The United Kingdom Customer Care address is listed as Solaranna Ltd., 5 Kew Road, Richmond, London, TW9 2PR.
On Google maps, this appears to be a small shared serviced office listed on flexioffices.co.uk as office space to rent.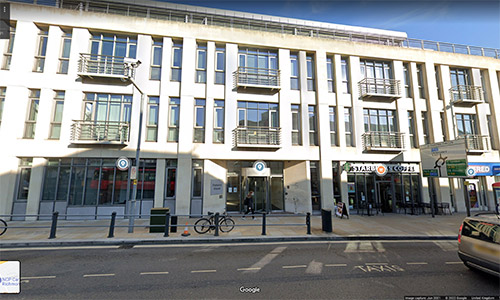 The UK "warehouse" is listed as 325-327 Penarth Road, Cardiff, CF11 8TS.
Google Maps shows this as a self-storage unit, and no signs or logos related to Solaranna or OBills.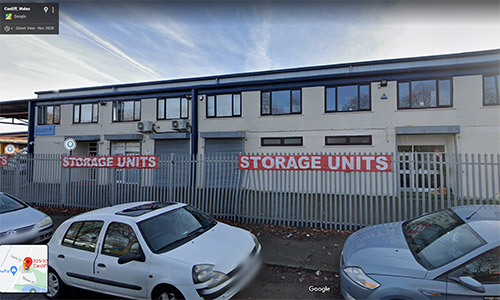 Companies House information
The business accounts for Solaranna LTD show that there have been at least two requests for a "First Gazette notice for compulsory strike-off". The submitted accounts also show only one employee at the business who must be very busy as they claim to have nine office and warehouse locations worldwide.
As it appears extremely unlikely that I will receive the solar panels or get the £640 payment back, I recommend that anyone else shopping for solar panels or inverters avoid Solaranna or OBills and thoroughly research who they are ordering from before parting with any money. You should also use a credit card, which gives more protection than other payment methods.
A search on Companies House find-and-update.company-information.service.gov.uk is an excellent place to start to check any UK-registered businesses to see if they are genuine or not or have other issues.