Custom 5th Scale RC Bike Project
The development of a custom-built 1/5 scale radio-controlled electric motorbike using a carbon fibre chassis and adjustable pivot suspension unit.
The design was made using adobe Illustrator and the main parts were cut on a custom-made CNC milling machine with other parts were hand made using a mini lathe. Custom Thunder Tiger Chassis
This was my first attempt at making an RC bike chassis using carbon fibre was for a Thunder Tiger Electric RC motorbike. The original frame panels were scanned and then traced in Adobe Illustrator. I then modified the layout of the panels to reduce weight and then exported them for cutting on our milling machine. The chassis is approx 75g lighter than the original alloy version but it is a lot stronger.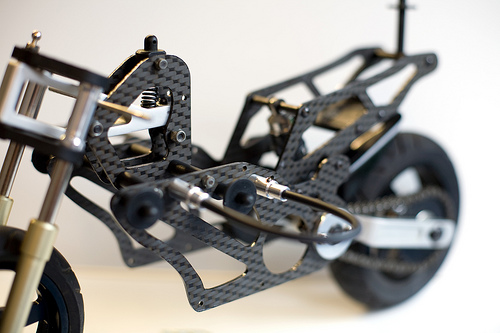 Custom Bike Build.
The second project was a build-from-scratch bike project with a rocker arm system for the rear suspension. I purchased the wheels, gears, rear swinging arm and front forks but all other components were custom-built. The first stage was to mockup the chassis and major components for the bike including the motor and suspension parts in 3D, this enabled us to work out the correct clearances for all the parts. The components were then exported to Illustrator and outline drawings were made for exporting to the CNC software. The parts were then cut out using a 2.5mm carbon fibre sheet and aluminium for the motor and suspension mounts and parts.
Initial panels bolted together with the forks reversed to show the steering mounts with prototype yokes in clear plastic.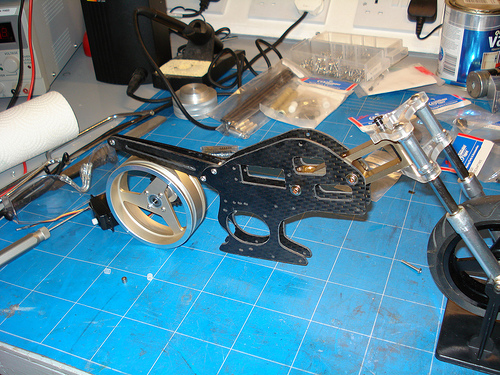 Lower suspension and swinging arm mount were cut from a piece of 22mm alloy bar.
Lower suspension mount fitted into the side panels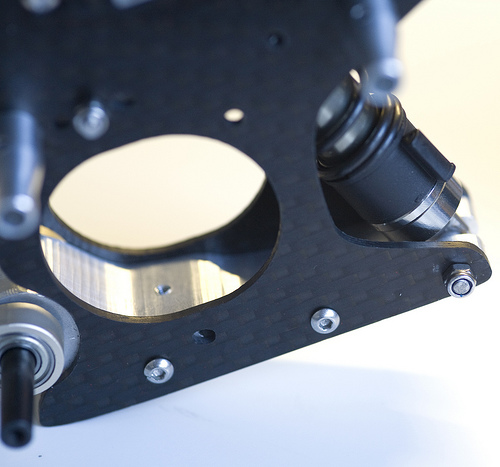 The rear swinging arm is fitted onto the suspension mount.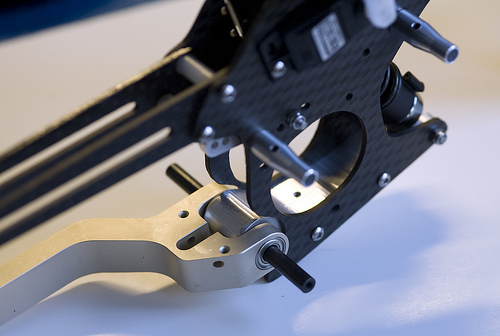 The alloy motor mounts prior to the spacers being fitted and bolted into place.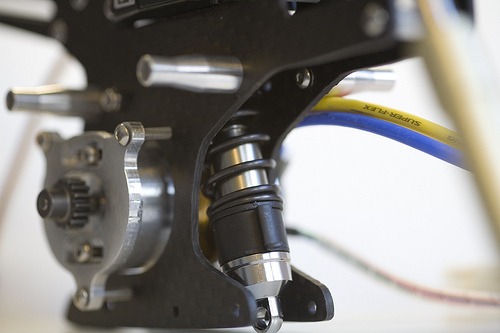 Rear rocker arm mount with link arm connecting the swinging arm to the rocker's arm.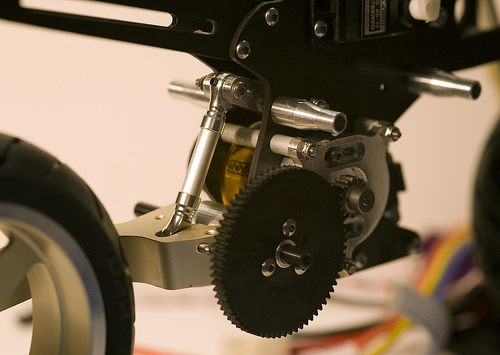 Side view of the frame with alloy yokes fitted and rear show attached to rocker's arm.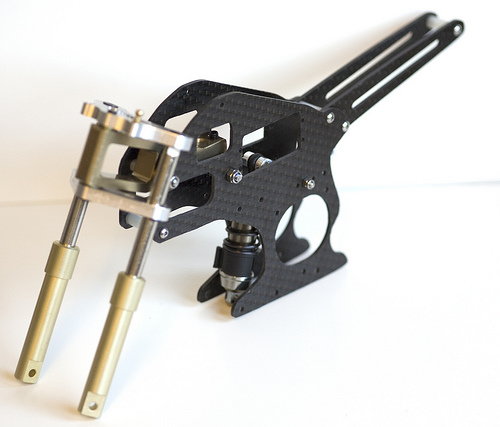 Steering servo fitted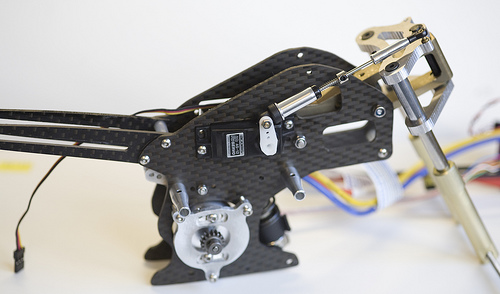 The left side of the bike with radio and electronics installed.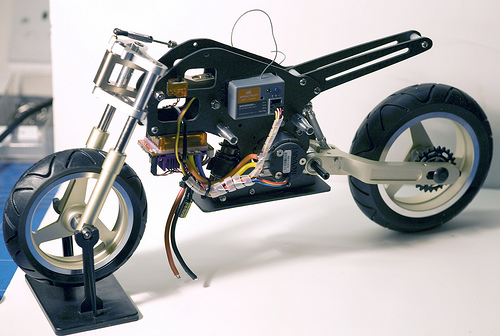 The right side of the bike with radio and electronics installed.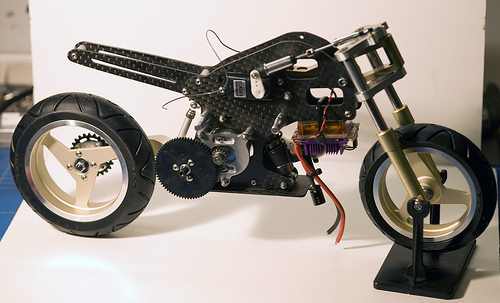 The bike was then fitted with a quick-release battery mount using a 2.5mm carbon plate and alloy mounting brackets. The seat mounts are black nylon rod cut to shape on the lathe.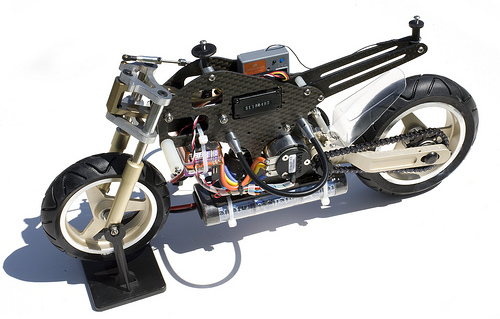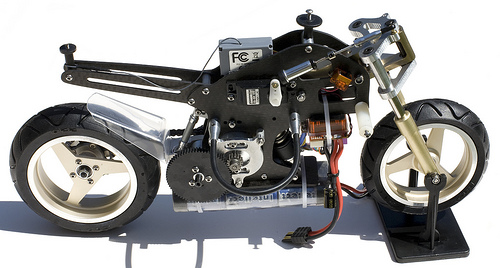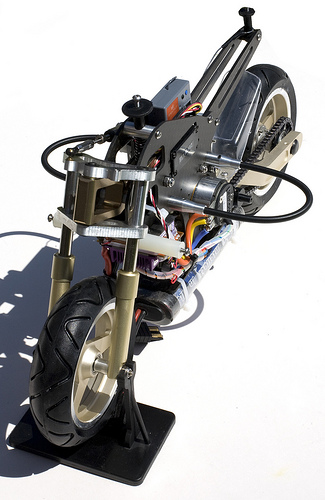 The overall width of the chassis excluding the motor is 24mm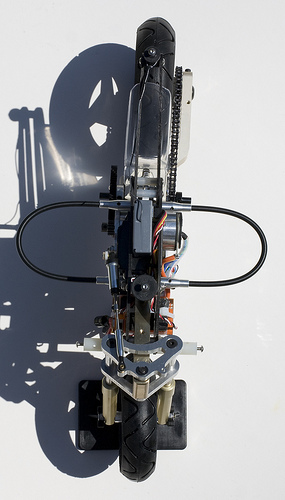 The bike was fitted with a Novak 10.5 turn brushless motor and has been speed tested against a car at 48mph on the open road!