Merlin Panohead Modifications to take Canon 5D Mk 2
I recently purchased a Merlin Panohead for use with the 15m telescopic mast which is on order for aerial photography.
I found that the Merlin Panohead's standard camera mounting bracket doesn't allow the camera to be mounted centrally above the vertical pivot and it needed to be modified to allow the fitting of the camera in the correct position.
I removed the original top mounting kit from the pano head and then machined the block down to 17mm high.
Parts sourced from:
Acuter Merlin Multi-Function Mount + Tripod (OVL988)
Manfrotto 454 Micro Positioning Plate www.amazon.co.uk
USB Control Cable TTL-232R-5V, Single Cable www.ftdichip.com
The Merlin head was stripped and the mounting bracket (left ready to be machined down)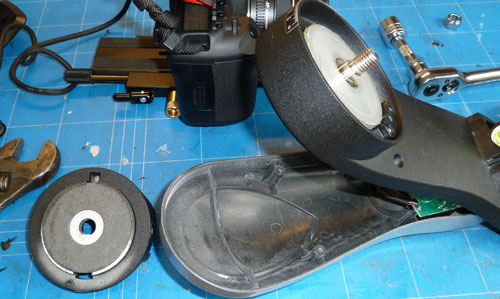 Detailed shot showing dovetail mount and quick-release side bolt.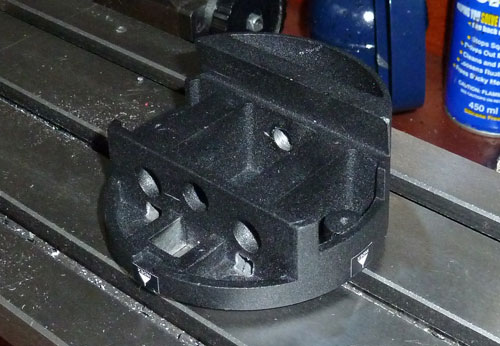 The original mount was trimmed down to 17mm high and a Manfrotto slide mount was then bolted to the head using 3mm x 16mm bolts. Then a hole was milled to allow access to the mounting bolt hole so I could use a socket to tighten the bolts when reassembling the head.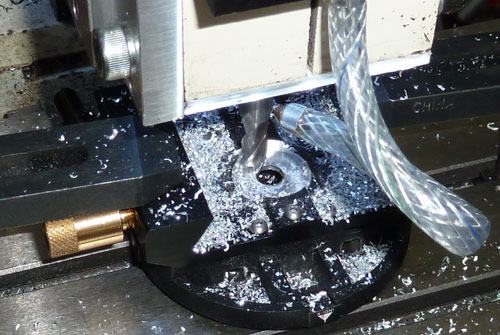 The finished head modifications with M3 bolts fitted.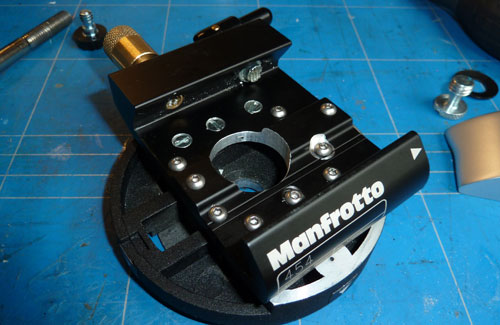 Checking clearance with the 16mm socket.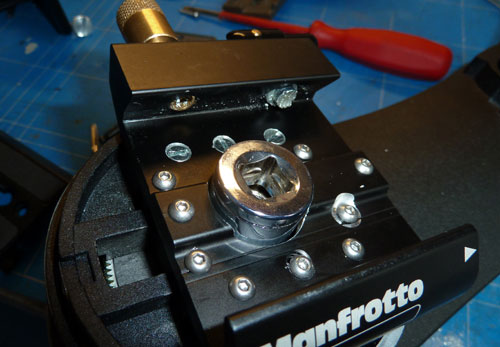 Merlin panohead was reassembled with the new slide mount and checked for vertical alignment using a 50mm canon lens.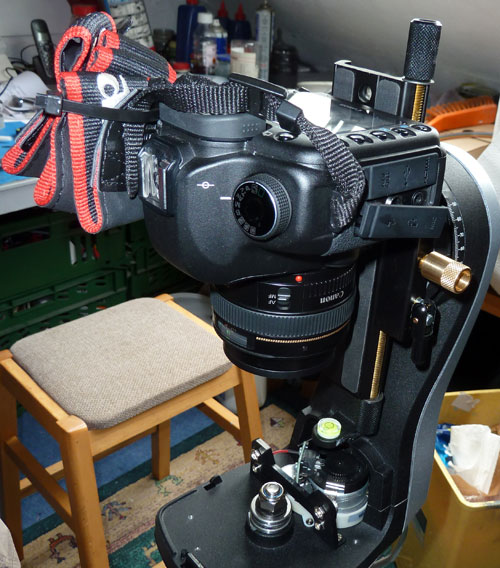 I also fitted a 90 deg Manfrotto bracket to allow both portrait and landscape camera mounting for the pano head.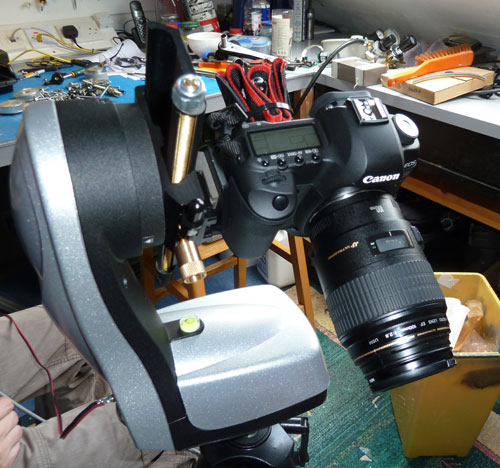 The next stage is to write a custom .net app to allow remote control of the head when it is mounted on the 15m mast.