After another cold winter driving our Landrover Defender 90, we decided to try to insulate the roof and exposed side panels in the vehicle and try to track down an annoying water leak which caused water to build up above the passenger door and pour down on your legs when first driving after heavy rain.
The side trims were removed and then the clips which hold the headlining were removed using a clip removal tool sourced from eBay.
Once the headlining was removed and the panels cleaned, the source of the leak was found with water coming in between two of the roof panels and building up on a small internal gutter. The leaking area was cleaned and then sealed with sealant and then we cut the insulation material to fit the roof panels.
Land rover Defender 90 roof with headlining removed.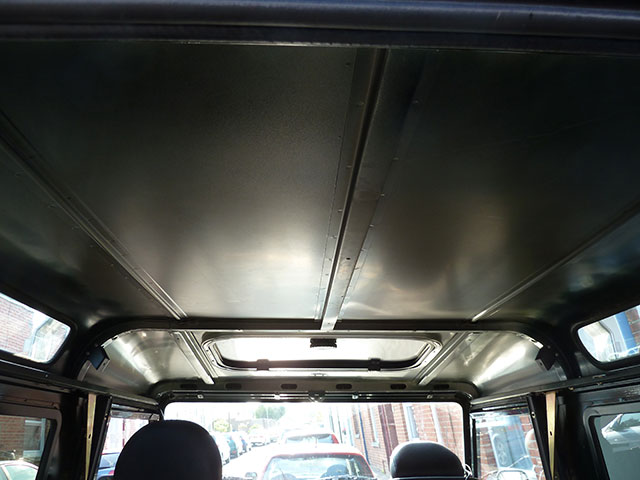 The insulation we used was foil-backed bubble wrap called "Thermal Insulation Foil Roll 600mmx8m" from www.wickes.co.uk, this was glued using spray adhesive designed for use with foam, and two layers were added to build up to a 5mm thick covering on the roof.
The installation fitted the roof space and side panels.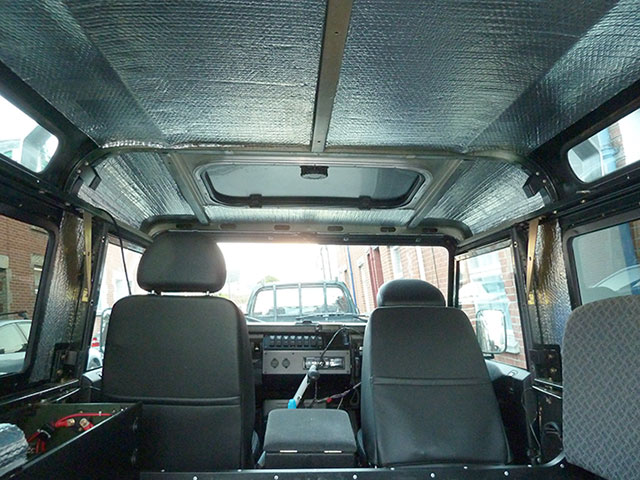 The next job is to try to renovate the headlining and either clean the existing covering and re-glue it back to the hardboard backing or replace the material on the headlining.