After installing the Raptor dash I found I needed a new home for my Apple iPod which connects to my head unit. There are very limited spaces available in the Landrover Defender to keep things out of sight so I thought I would use the space where the old fog, hazard and heated screen switches were located by the driver's door.
In order to fit the iPod behind this panel I had to make a new iPod dock which holds the iPod secure and has a faceplate which looks the same as the old switch panel.
The new iPod dock was created from a flat sheet of Delrin plastic which measured 11mm thick, 100mm wide and 300mm long. The front panel was a section of a 6mm aluminium bar. Both were machined on our CNC milling machine with the fixing holes and mountings drilled after the main machining had been completed.
The completed hidden iPod dash dock for the Landrover Defender.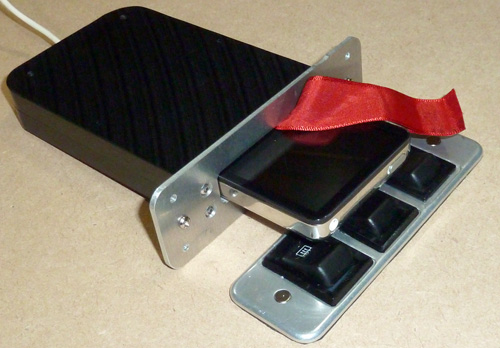 Milling one of the iPod dock sides from the sheet of Delrin.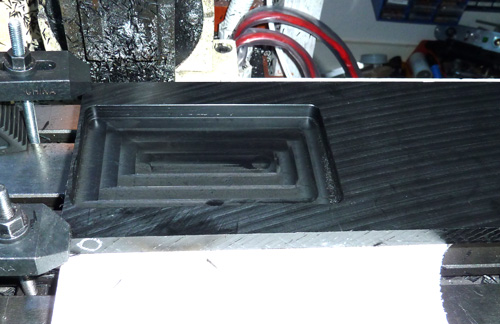 The old switches were trimmed to be the same height as the old switch panel faceplate and then glued onto a sheet of 2mm plastic to look the same as the old switch panel when viewed from the outside. The photo below shows the new fake faceplate and the front panel of the dock which will bolt into the land rover to replace the old switch panel.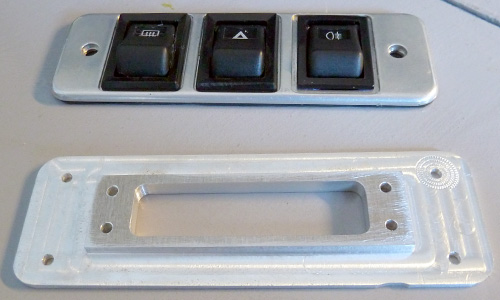 The iPod was test fitted into one side of the new dock to check for clearance for the cable and the front plate. The second side of the dock was then milled to be bolted to the lower side and the front panel with M3 allen key bolts.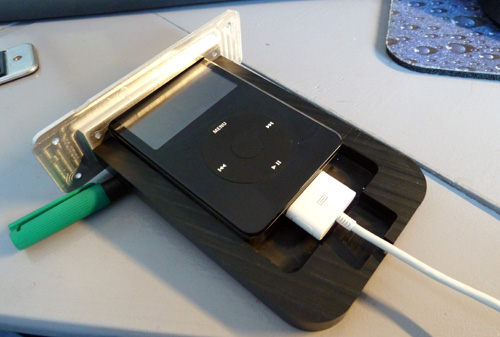 The front pane is held to the back of the dock with small magnets which also bolt into the original switch panel mounting holes in the Defender dashboard.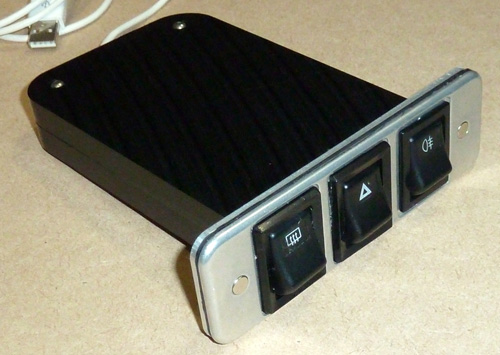 With the front panel removed you can see the 2 raised bolts which locate in the front panel recesses.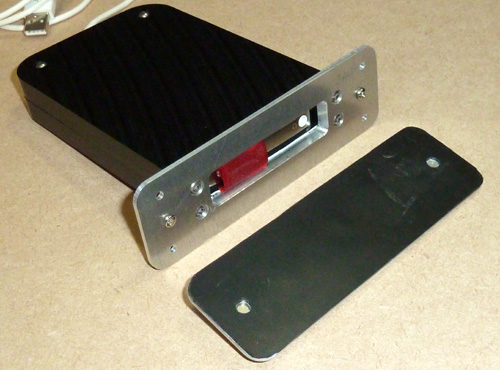 The completed dock shows the iPod being removed with the aid of a short loop of ribbon material.