Following the previous HTC Desire Custom Wood Dock project, I purchased an HTC HD7 phone and also an Apple iPod Touch.
The plastic iPod stand wasn't very well made and I haven't been able to find a suitable stand for the HTC HD7 so I decided to build another custom stand from a Rosewood block.
The new stand/dock was modelled in Blender and then the 3D model was imported into Cut3d to produce 3 cut files to use on our CNC mill.
Parts used are an Apple iPhone dock for the PCB and apple connectors, a surface mounting Micro USB plug and a spare USB lead which was cut and then soldered to the micro USB plug on the base of the stand.
Video at end of the post.
Blender 3D model screenshot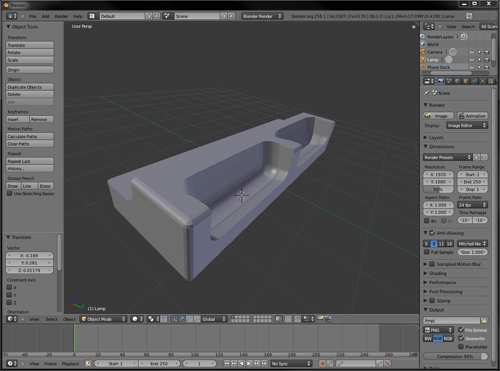 Screenshot of Cut 3D to produce the cut files for Mach 3 on the mill.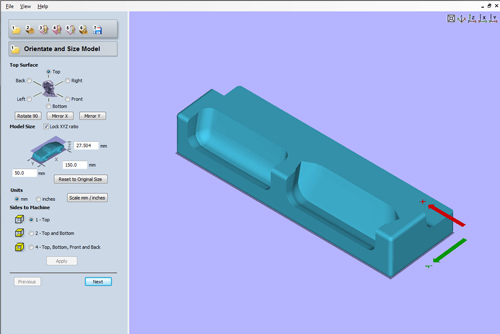 Rosewood block measuring 20cm x 20cm x 5.5cm high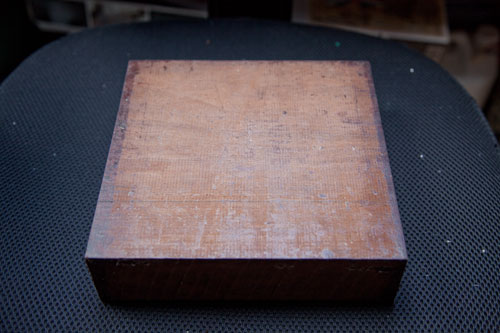 This was cut on our CNC mill as shown in the video below.
Test fitting the phone and iPod into the stand before the ends were trimmed.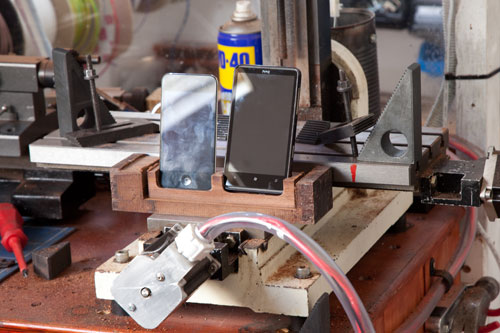 Top view of the stand before the connector sockets were cut.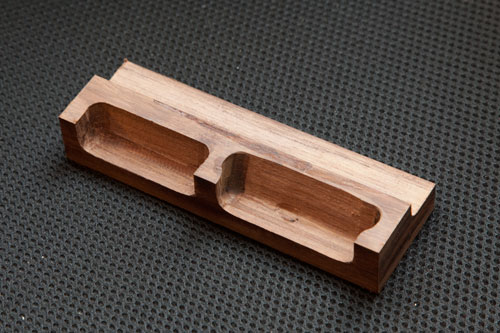 Test fit for the iPod connector and PCB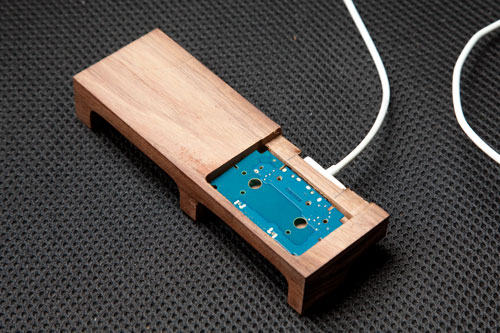 Top view showing the iPod connector fitted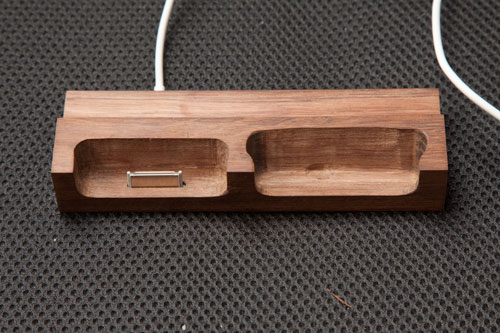 Top view showing iPod and micro USB connector holes.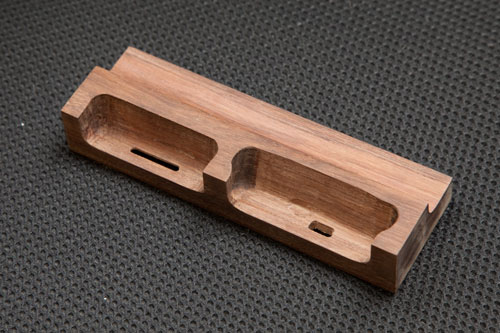 Base view showing iPod and micro USB connector cutouts.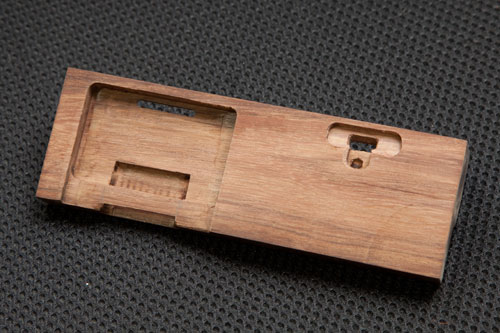 The stand was then coated in several coats of Tru Oil to protect the wood.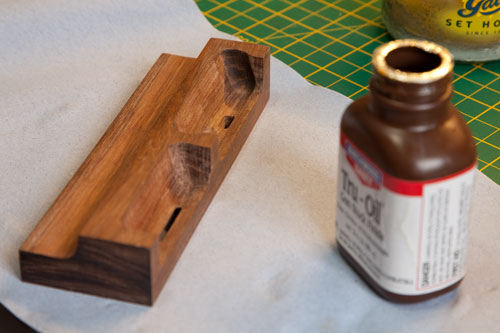 Front view after several coats of Tru Oil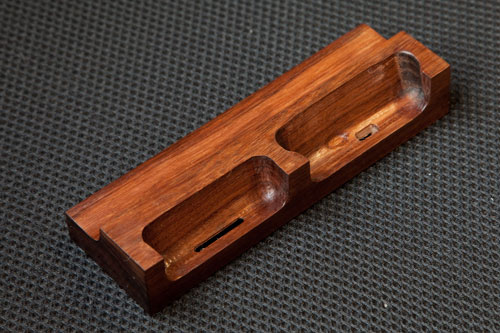 Back view after several coats of Tru Oil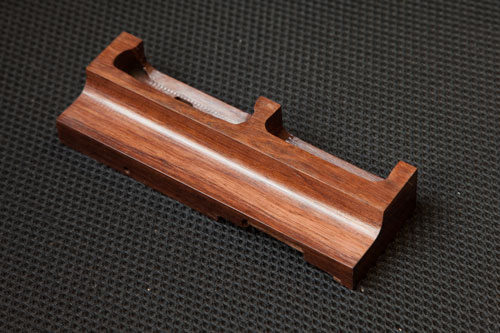 Micro USB soldered to USB lead and iPhone / iPod connector fitted with small screws.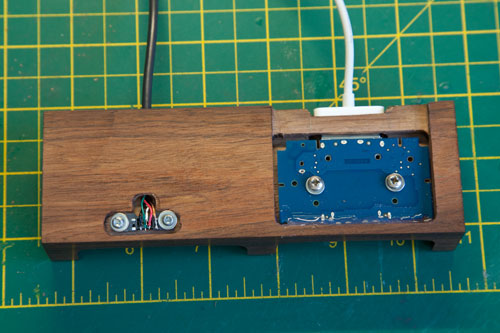 The finished stand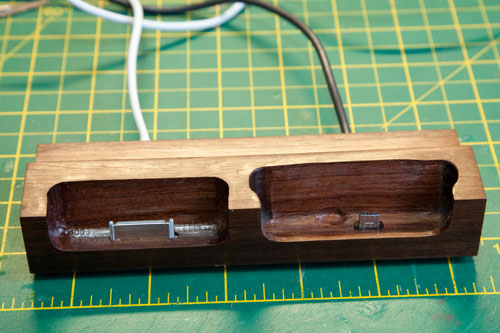 And with the phone and iPod fitted