Raptor Dash Fitting in my 1998 TD5 Landrover Defender
Dashboard purchased from https://www.raptor-engineering.co.uk/
The original blog post from 2011 was lost in a database crash and so this post has been reconstructed from memory and may not be exactly the same as the first version!
The radio and console switches were removed.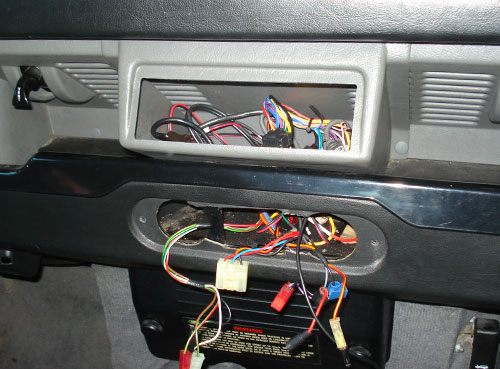 Marking the template (told later that this is upside down)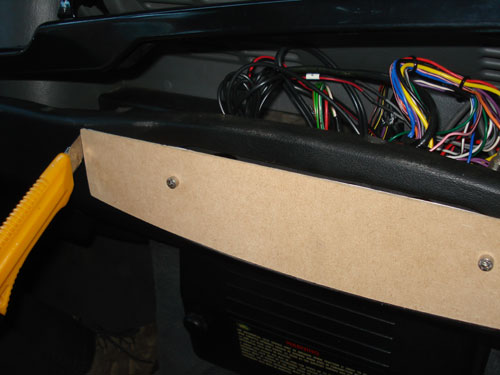 Front padding cut away from around the template.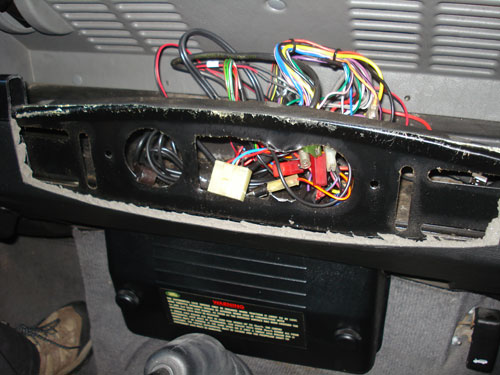 Metal was removed from the template area.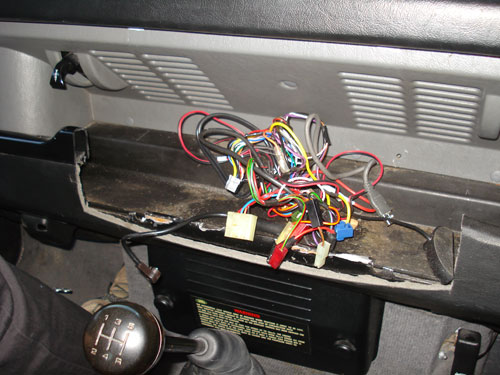 Main Raptor dash frame in place.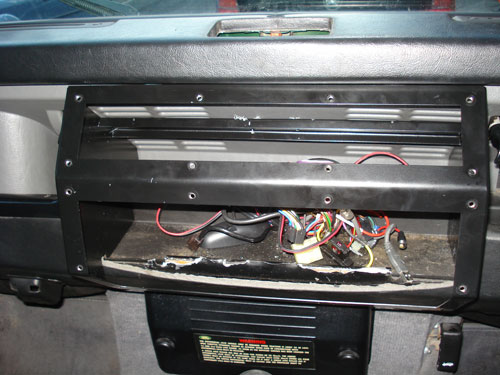 Fitting the carling switches in the top panel.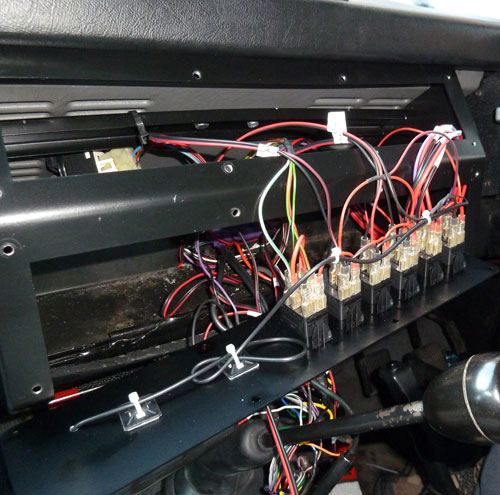 The completed install with reversing camera fitted on the left side.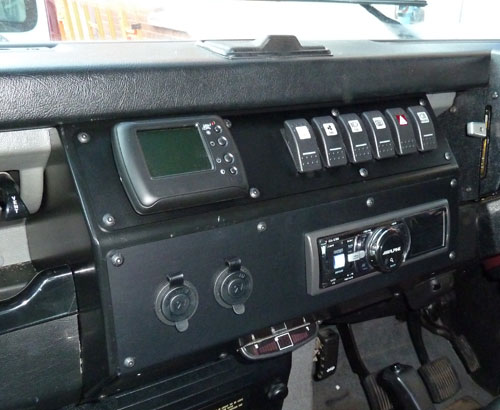 Front view of the new dashboard console.