After looking at various ways to show stock items in a better format for our eCommerce sites we thought it would be good to have 360 rotating images of the items.
Commercial systems to do this cost thousands and as we already have a Manfrotto 300N Panoramic Head for my tripod we decided to use this to make a round table top to use on the panoramic head.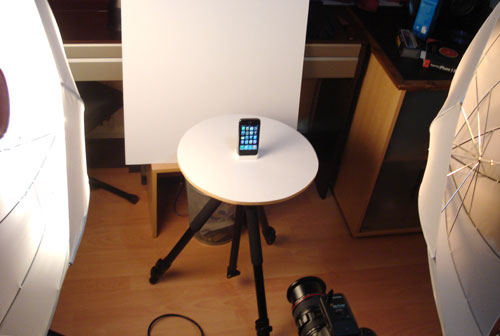 The resulting table is 16 inches round and is covered with white sign makers vinyl.
The table can turn in different increments so we can take anything up to 72 photos per revolution.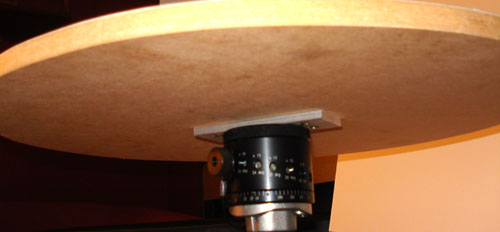 The next stage is to use the full Bowens studio kit to light the item using softboxes and light the background with separate lights to give a more even light over the items and make sure the lens doesn't have any dust on it!