Work is slowly progressing on the DIY pick and place machine with the picker X axis having new parts machined this week and assembled and tested today.
The new X-axis motor mounts have been cut from 6mm alloy plate and a pair of adjustable bearing holders attached to the other end to enable us to tension the drive belt.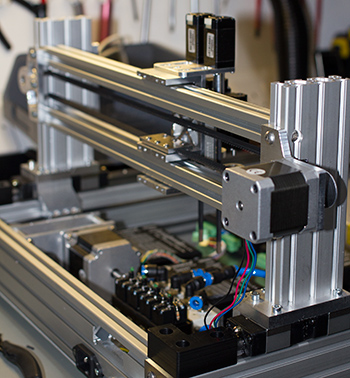 The leadscrews have arrived for the picker Z-axis drives and they have been fitted with temporary couplers to check for alignment. The leadscrew shafts are 4.7mm and the motors are 4mm so a custom coupler will be machined from brass rod.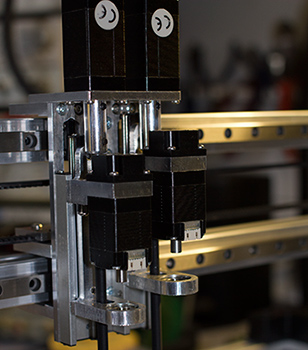 The belt is attached using a joining plate in between the two bearings and this is secured in place with M3 bolts. The end adjuster is then moved to tighten the belt.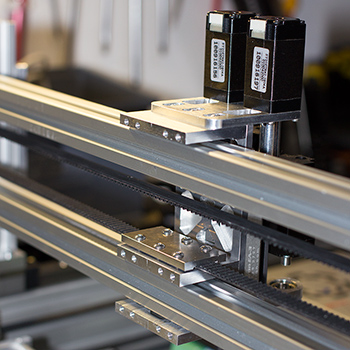 A blank rear plate has been fitted to align the top plate, belt plate and base plate. This will have further weight-saving cutouts added later but at the moment we are planning to add a camera and paste dispenser to the rear plate.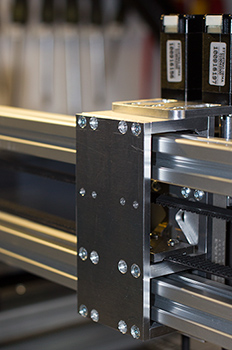 The picker X axis was connected to the drives and a series of speed tests was run using Mach3 on the computer as shown in the video below: